Customs officials learn about the importance of ethics
22-November-2011
The workshop began yesterday afternoon, when the chief executive of the Public Officers Ethics Commission, Anne Lafortune, explained the importance of ethics as being linked to good governance.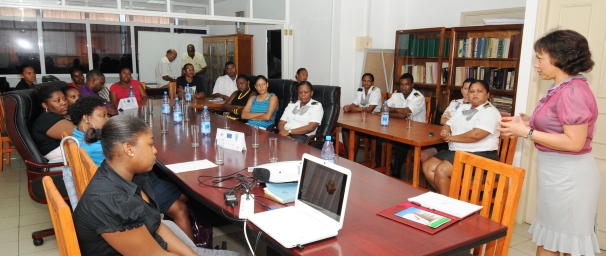 She said ethics require us to discern right from wrong and commit ourselves to act accordingly.
"They require one to think of what will be the consequences of any action before acting and determining the standard of conduct," she said.
Mrs Lafortune noted that most often our standard of ethics is determined by our education and family upbringing. She told the customs officials that teachers, friends and other persons in the community heavily influence our ethics.
The workshop will be run later for other divisions of the Seychelles Revenue Commission, such as the Business Tax and Tax Divisions.
One official told Nation that the Revenue Commission obtained a sponsorship of R450,000 from the European Development Fund, earmarked for Seychelles Governance and Capacity Building programme.
The courses will be ongoing for an 18-month period.