Seychelles Volleyball Federation Cup -Repeat of last year' men's and women's finals
23-November-2011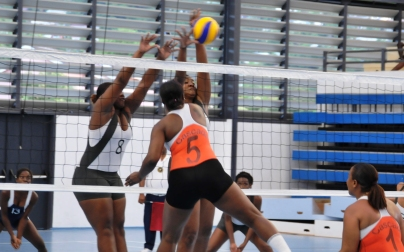 Both Premium Spikers and Cascade completed their journey to the final with wins over the two La Digue selections in the semifinals during the weekend.
In the men's semifinal, Spikers took 67 minutes to eliminate their opponents 3-0 (25-13, 25-18, 25-20), while Cascade fought hard for a 3-1 victory. The set scores were 25-16, 21-25, 25-12 and 25-21.
In the other men's semifinal, a two-hour rally was needed to decide a winner between Beau Vallon and Racing Club.
After losing the first set 24-26, Beau Vallon came back stronger to win the second 28-26, before taking the third 25-20 for a 2-1 lead.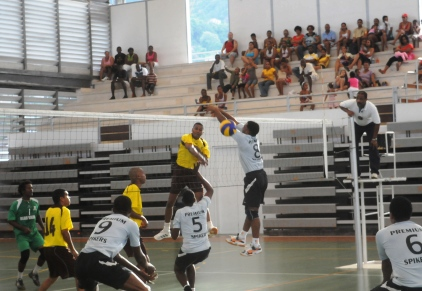 Racing Club did not want to surrender easily and fought back to bring the match level by winning the fourth set 25-18, forcing a decisive fifth set.
Beau Vallon dipped into their reserve and emerged as the strongest side to win the set 15-11 and the match 3-2 to book their place in the final.
In the other women's semifinal, Arsu took 70 minutes to eliminate Juniors 3-0. The set scores were 25-11, 25-20 and 25-15.
Other than the SVF Cup finals on Saturday, there will be the women's and men's finals of the second division Super Cup.
In the men's final, La Digue will play against Outsiders, while the women's final will be between Island Girls and St Louis Bombers.
In the semifinals during the weekend, St Louis Bombers eliminated Mont Fleuri 3-1 (25-16, 24-26, 25-13, 25-18) to reach the women's final, while La Digue qualified for the men's final with a 3-0 victory over Cadets. The set scores were 25-22, 25-14 and 25-18.
The women's SVF Cup final will start at 3pm, while the men's match will begin at 5pm. The two Super Cup final matches will begin at 2pm.
R. D.