Double taxation avoidance network reaches 38
24-November-2011
This follows the recent initialing of such an agreement with Morocco, in Rabat. It also covers prevention of fiscal evasion with respect to taxes on income.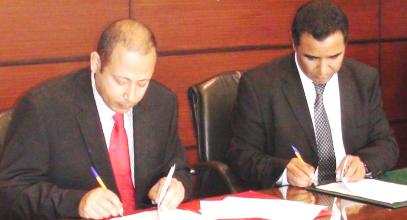 The director general for policy and strategy division of the Ministry of Finance, Rupert Simeon, signed for Seychelles, and Morocco's deputy director in charge of legislation, studies and international cooperation, general administration of taxes from the Ministry of Economy and Finance, Brahim Chiguer, signed on behalf of his country.
The negotiations were concluded in a friendly atmosphere and a spirit of mutual understanding. Both delegations fully agreed on all articles.
The agreement gives certainty with regards to taxes payable on incomes generated from investments made between the two countries.
It also offers an inducement to nationals of both countries to focus their attention on increasing trade, investment and employment opportunities.
Seychelles hopes to enter final talks for this year with Ethiopia and Bermuda soon.