Regatta lottery winners collect their prizes
25-November-2011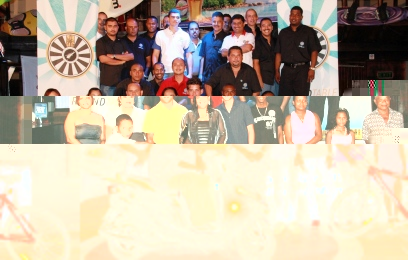 Also present at the ceremony were members of the Seychelles Round Table including its chairman Bernard Delpeche and all those who had made this event possible in a way or another.
Christelle Choisy conquered the first prize which was a brand new Kia Rio and nine-year-old Amadev Adeline won the second prize – a scooter.
After the prizes were given, Mr Delpeche addressed those present and thanked all the sponsors for their contributions.
Isabelle Hoareau from the Seychelles Tourism Board said a big thank-you went to the Vijay Construction for the floating stage which was the highlight of the event.
Since the Seychelles Round Table has been working in close collaboration with the Ministry of Health, the money raised in this year's event will go towards those diagnosed with prostate cancer to get new equipment and proper treatments for them.