Airtel brings early Christmas treat to disabled
12-December-2011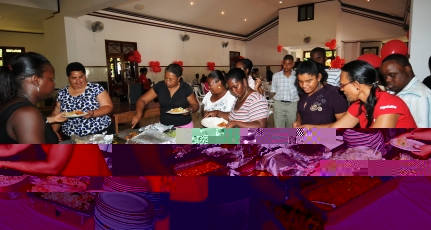 Airtel's chief executive Tsiresy Randriamampionona, the company's head of regulatory affairs and public relations Gail Talma and staff of the Rehabilitation Centre – which has been adopted by Airtel – were among the guests at the event which is part of the company's social and corporate responsibility.
Mrs Talma said the event is an extension to the company's continued support towards the disabled.
She added that although this group of disabled have reached employment age, Airtel chose to host the event for them as the company feels they have not been receiving the same attention as their younger peers throughout the year.
"We feel it is a good way for the company to help them," she said.
Ms Talma added that the event, alongside a fun day organised the week before, will become annual events.
Last Wednesday's activity ended with presentation of gifts and a dance till late in the afternoon.