Postal services see profit in first year of autonomy
13-December-2011
At a ceremony yesterday at the Victoria post office, its chief executive Errol Dias told Nation that 2011 was the first year for the 100-staff member organisation to run on its own, and it realised a small profit, making it economically viable and able to effectively offer its services.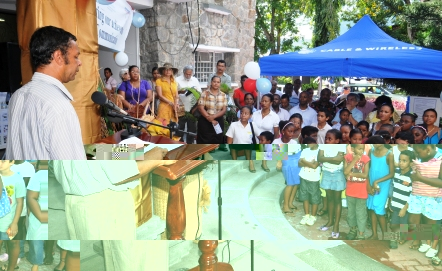 But Mr Dias said it had to diversify its services "because we could not depend only on mailing services as there is less demand for them, not only in Seychelles but all over the world".
The organisation now offers fax, lamination, express letter, courier and photocopying services.
It also sells mobile telephone top-up cards, soft drinks and snacks through automatic vending machines, bags, parking coupons and coco de mer nuts.
Among those present at the event were Social Development and Culture Minister Bernard Shamlaye and Investment, Natural Resources and Industry Minister Peter Sinon, both of whom took part in the anniversary celebrations which saw the launch of the Seychelles Philatelic Club, a book on the history of communication in Seychelles and the awarding of Pointe Larue secondary and Belonie schools which won a quiz competition organised by the Seychelles Heritage Foundation (SHF), Seychelles Postal Services and Cable & Wireless Seychelles.
Also present was chief executive of Cable & Wireless Charles Hammond and senior government and company officials.
Seypost's director of operations Barbra Esther said the new club will encourage children to collect stamps, which she said is an interesting activity which can also bring profit in the end as "a stamp worth 50 cents today could sell for R100 after about 10 years".
Mr Dias said communication in Seychelles is very important especially being an island nation whose nearest neighbour is 1,000 miles away.
He noted the newly launched publication – A Short History of Communication in Seychelles – traces communication in Seychelles over 100 years.
There was also an exhibition on Seychelles achievements in communication and a new set of stamps is being issued to mark the occasion.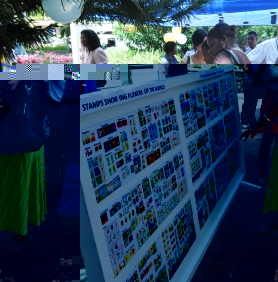 "The post office has changed over these 100 years. Recently most sections of the post office have been computerised to improve service delivery. Various types of training have also been given to the staff so as to continue to improve service and provide value for money," he said.
He said there are many challenges ahead, "especially now that we are a commercial entity and no longer dependent on government funding".
"With the global decline in mail volume, postal services have to re-engineer themselves, and offer new products and services so as to remain commercially viable. The Seychelles Postal Services is diversifying its services and products portfolio.
He thanked Cable & Wireless and the SHF for supporting the anniversary events.
The chief executive of the SHF Patrick Nanty congratulated Seypost and Cable & Wireless Seychelles on their achievement of 150 and 118 years respectively of service in Seychelles.
"Throughout these years the two establishments have provided our crucial links with the outside world and have been so much part of the evolution of Seychelles. Both have been part of our daily lives and I am sure that many of us here will have our own personal recollections of the importance of each institution to our lives," he said.
"I recall my first personal encounter with a public telephone or indeed with any telephone for that matter, was at the entrance to the post office where Cable & Wireless had placed a public telephone booth. It was one of Victoria's most popular attractions.
"I also recall as a child standing here early evening once a week in a sizeable crowd waiting for the postman to publicly read out names of people who had received mail which would have been brought by the amphibian aircraft used by the American Tracking Station. To have your family name read out in front of the crowd was an absolute triumphant moment while to go home empty-handed felt like total shame," he said, as he launched the publication.