National Library hosts Open Day
19-December-2011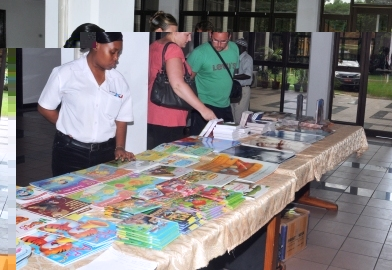 Principal librarian Anne-Mary Robert and other members of the public attended the event and viewed the display.
On that day, the library functioned normally but interested members of the public were taken on a guided tour and could ask questions regarding the library in general.
A variety of books was on sale on the day and they included children's books such as Little Red Riding Hood, Three Piggies and Shadow from a Mauritius-based company.
Also available were Creole books from the Lenstiti kreol as well as Captain Francis Roucou's book entitled 88 days – an account of his ordeal at the hands of Somali pirates.
Members of the public could also view records of book titles available in the National Library collection at the archives.