Seychelles race into limelight at Dubai kartdrome endurance championship
24-December-2011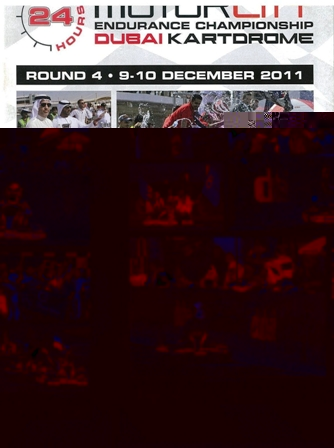 Seychelles won second place in the fourth and final round of the championship and came out in first place for newcomers.
The Seychelles Racing team comprised manager Mike King-Harman, driver captain Andy Soucek and teammates Fabienne Lanz, Santiago Porteiro, Felix Porteiro, Felix Porteiro along with Victor Garcia.
Seychelles Racing were competing against teams such the Forza RS Russia, Forza Karting Ukraine, Ukrainian Kozaks, CER Karting Forza Stars in the international contingents category.
Seychelles had a second team – Four Degrees South–in the championship, with a strong line-up of manager King-Harman, driver and captain Jon Baker, and drivers Geoff Stephen, Charles, and Jasper King-Harman.
The Seychelles islands were visible throughout the entire event with three large banners, including a Seychelles 'Carnaval International de Victoria' promotional banner adorning the track and ground's facilities.
The Seychelles Racing team had 'www.seychelles.com' printed on the side pods and a 'Carnival International de Victoria' 2012 sticker on the rear of their kart.
Spectators and fans of the championship could also view full page adverts of the Carnaval International de Victoria 2012, Seychelles Islands and the Eden Island Marina in the race official programme.
The Seychelles team had the backing of their faithful partners – Eden Island Marina, Hunt, Deltel & Co Ltd, and DHL, as well as Cyril Johnson, Deon van der Merwe, Philip Viljon Snr, Peter Lanz and Lex Akehurst from XSport, as pit support crew.