Luigi Ghiani unveils his masks in Carrefour des Arts exhibition
24-December-2011
The launch ceremony took place earlier this week in the presence of Minister for Social Development and Culture Bernard Shamlaye, principal secretary for culture Raymonde Onezime and a number of local artists.
The chargée d'affaires of the Embassy of the Order of Malta in Seychelles, Alexandra Azais, who officially opened the exhibition, said the masks can represent the ways that people change their appearances to take on new identities.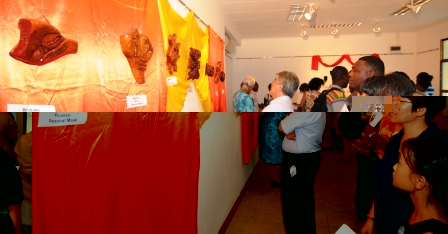 "We can find masks in a great many cultures, such as Greek, Italy, African, Chinese and many more," she said.
"Mr Ghiani is known as a top-level musician, specialising in violin and viola, having studied with Yuri Bashmet. But he also has a keen interest in restoring antique instruments."
The artist also enjoys learning about myths, doing historical research and then carving out his impressions of them.
This was highlighted with Mrs Azais unveiling a mask carved by Mr Ghiani of the popular local "Lougarou", a myth which has been the subject of much story-telling and controversy in Seychelles.
Speaking to the press, Mr Ghiani said masks are part of Italian tradition and he has been working with masks for over 15 years.
"It took me around one year to prepare for this exhibition, although I have around 25 more almost-finished masks waiting for their final touches," he said.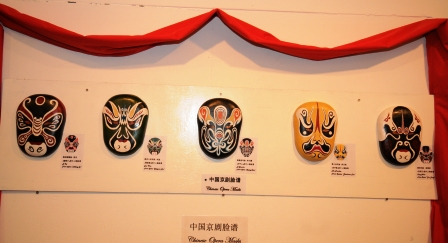 The exhibition will remain open until Thursday January 19, 2012 and the prices vary for each work of art.
I.H.