Christmas messages from religious, political leaders
24-December-2011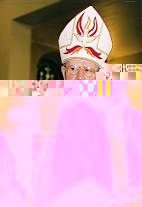 Denis Wiehe
Bishop of Port-Victoria
Roman Catholic Church
For some, Christmas carols and songs are an essential part of the Christmas season: 'Jingle Bells, Jingle Bells, Jingle tra-la-la…' 'I'm dreaming of a white Christmas…' 'Il est né le divin enfant…', 'Minuit Chrétien…', etc.
Did you know that one of the most famous Christmas Carols, 'Ho-holy night, Si-i-lent night', was originally written and sung in German. It was composed by the parish priest and the choir master of a small village near the town of Salzburg just before midnight mass in 1818 with the title in German: 'Stille Nacht'. Soon this carol became very popular and was translated into many languages.
The Christmas tree was first put up on the space in front of large churches in medieval times. It was set up for the vigil before midnight mass on December 24 each year and the whole story of redemption was recounted to the faithful; in summary: how Christ redeemed us after the fall. The tree laden with fruit represents the tree of life in the book of Genesis. With time the tree moved into homes and the fruit were replaced by our Christmas decorations. (Source: 'Prions en Eglise,' Dec. 2011, p.138 & 148).
Many people flock to Midnight Mass each year: each one with his or her own thoughts and yearnings, each one seeking some light and consolation. During mass the infant Jesus is solemnly placed in the manger or crib with the other representations of the Christmas story: Mary and Joseph, the ox and donkey, the shepherds, etc. For Christians, this mass has a very special meaning. As we praise and worship God for his tremendous love in coming to us in person and taking our very own human nature, we believe we are living the Christmas story ourselves. Not that we are transported in some mysterious way to Bethleem 2,000 years ago, but that Christ really comes into our lives today to redeem us and to be our light, our hope and our strength as we face the challenges of our lives today.
Christmas is a time to welcome "others". Each year a family, here in Seychelles, invites me for Christmas lunch in their home. This family also invites other people who come from elsewhere and do not have relatives in Seychelles. This generous invitation and warm welcome reminded me of two sentences in the Bible recounting the Christmas story. Firstly, it is said of Mary and Joseph that: '…there was no room for them to stay in the inn.' (Lk 2,7). Secondly, St. John puts it in another way about Jesus: 'He came to his own country, but his own people did not receive him.' (Jn 1:11) . This is sad, but at the same time it makes me reflect about my own life: how do I welcome "others" who are different? Those who do not share my way of life, my culture, my political opinions or simply those with whom I do not get along well? How do I care for those who are lonely? Christmas reminds us that Jesus came for everyone and when we welcome others we also welcome Christ himself. Thinking of the invitation I receive every year for the Christmas lunch fills me with gratitude towards those who really live the spirit of the Gospel in their daily lives.
Christmas is for children and for their joy. At Christmas there are many, many gestures of good will for the needy and especially for children. Several organisations, businesses and individuals give generously and are ready to make great efforts to show their support and care for the less privileged in our society and, again, in a special way for children. Each year I am invited to the Christmas party organised by Les Li Viv where there is singing, rejoicing and where gifts are distributed to the children of the young mothers who are part of Les Li Viv. As you probably know this organisation welcomes young women, many still in their teens, who hesitate to keep the child they have conceived. This year, after meeting with these mothers and their children and talking with the group caring for them, my thoughts turned to Mary and Joseph going up to Bethleem, with joy in their hearts at the coming birth of Mary's child, anxious too about how they would find a suitable place for the birth. In prayer, I thank God and rejoice for Jesus' birth and for every birth on earth; with deep anxiety and disquiet I also ask the Lord to forgive us for our great negligence and terrible lack of care and responsibility for the way we handle the wonderful gift of transmitting life which He has given us.
My last thought is about Christmas and tourism. You may wonder what is the connection between these two. In fact, it touches something very deep about the true meaning of Christmas, because the one we are celebrating at Christmas, namely Jesus the Lord, did not come among us as a tourist. No, he came as one of us – fully human, and, of course, fully divine. He went through the different stages of human life until he was an adult, fully responsible for the way He gave his life in a tremendous act of love. He came in a permanent way – to be with us forever. His presence has marked the world we live in. It continues to do so and it is no surprise that the celebration of his birth each year is now a world-wide event.
Thank you for reading me through. It has been a pleasure to share these few reflections about the Christmas event with you. It is by trying to understand the original and deeper meaning of the birth of Jesus that we receive the peace and joy promised on that occasion. Try to make some time for quiet reading and reflection on or around Christmas day and read once more the account of Jesus' birth in St. Luke's Gospel, chapter 2, verses 1 to 20.
With every good wish for a blessed and merry Christmas.
-------------------------

James Wong
Rt. Rev James R. Wong Yin Song
Your fellow pilgrim and Bishop
'Do not be afraid,' says Anglican Church bishop
My dear brothers and sisters,
After the season of Advent, we have reached the festive time of Christmas. With this joyful celebration, there is always a message. The very first, as recorded in the Word of God, was to the shepherds: "Do not be afraid; for see – I am bringing you good news of great joy for all the people: 11. to you is born this day in the city of David a Saviour, who is the Messiah, the Lord. 12. This will be a sign for you: you will find a child wrapped in bands of cloth and lying in a manger.' 13. And suddenly there was with the angel a multitude of the heavenly host, praising God and saying, 14. 'Glory to God in the highest heaven, and on earth peace among those whom he favours!'" Luke 2:10-14 NRSV
A. "Do not be afraid"
The shepherds were terrified because they had seen the angel of the Lord and the glory of the Lord. Then the message came to them: "Do not be afraid". Is it also the same message to each one of us in Seychelles and in the world? What are we afraid of? What are we seeing which is causing this fear in us? We are seeing, our brothers and sisters, our sons and daughters, our nephews and nieces, our grand children, our fathers and mothers, facing the possibility of losing their work soon. We are seeing a rise in the number of people living with frustrations caused by the fact that they will be soon unemployed. We are seeing a lack of revenue in the family budget meaning financial difficulties, in addition to this; the cost of living is increasing unfortunately. We are seeing people believing that they are now second class citizen as they are no longer working. We are seeing social difficulties resulting from the loss of jobs. Family with already fragile structures will become weaker. Social malaise, associated with abuse of drugs and alcohol, the high cost of living and prostitution, is growing steadfastly.We are seeing people losing confidence in some institutions of our country. We, as a nation, are afraid of our near and far future and this Christmas message for us is: "'Do not be afraid' for I bring you good news of great joy for all the people."
B. Good News
"Comfort, O comfort my people, says your God. 2. Speak tenderly to Jerusalem, and cry to her that she has served her term, that her penalty is paid, that she has received from the Lord's hand double for all her sins." Isaiah 40:1-2 NRSV
My fellow pilgrims, in the midst of the darkness in which we are, there is good news. God our Father, seeing the turmoil, in which we are, has chosen to send His only Son to save us from our difficulties. He has sent a light like the star which led the Magi to the town of Bethlehem bringing their offerings and prayers to the Prince of peace. But they had to walk the walk so as to meet the King of kings. They had to take the initiative and make the efforts to see the Baby born. Have we seen the bright star? Yes? Are we willing to follow it? Yes? Are we ready to make all the efforts to reach the manger of the presence of God? We cannot reap if we have not sown. We cannot be successful in an exam if we have not studied well. We are called to make every effort knowing that God is and will always be our helper. The journey of the Magi was successful because they followed the star. We will also be successful through our efforts to let God be THE Guide of our lives. "For surely I know the plans I have for you, says the Lord, plans for your welfare and not for harm, to give you a future with hope." Jeremiah 29:11 NRSV
C. To you, is born this day, a Saviour
My dear brothers and sisters, when Jesus first came into this dark world as a flesh-and-blood person, the angels proclaimed His birth. But the worship by the heavenly hosts did not end there; it continued throughout Christ's earthly ministry. And even now the saints (you and I) and the hosts of heaven worship and adore Him.
Soon the day is coming when God will bring His "firstborn" (Col. 1.15), His "only begotten" (John 3.16), back to earth. As heir of all things, He is worthy to take dominion of the world. God the Son is sovereign, ruling over His eternal kingdom in righteousness. "Your throne, O God, is forever and ever." Heb 1.8 NRSV
People of God, with great humility, then, let us lift our hearts in praise and worship Him who is God, born in the flesh. This Christmas, let us acknowledge the greatest of wonders: that our salvation, our blessing, our life and our hope are made possible because God, in Christ Jesus, was born in Bethlehem.
Blessed Christmas and a peaceful Year 2012 in our Lord Jesus to you all!
Together for His glory,

----------------------------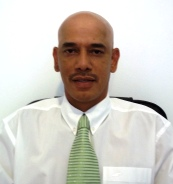 David Pierre
Opposition and PDM leader
Opposition leader calls for reflection, giving and sharing
The leader of the opposition in the National Assembly David Pierre – who is also the leader of the Popular Democratic Movement (PDM) – has sent his "heartfelt season's blessings" saying:
"As the festive season draws near and 2011 comes to a close, as the leader of the PDM I would like to convey heartfelt season's blessings on behalf of the party, my colleagues and family to the population of Seychelles.
"2011 has been a year filled with sadness and sorrow caused by tragedy, and I would like to take this time to remember the families of all the loved ones lost.
"It has also, however, been a year for change and progress, and such a milestone in the history of our country. Such evolution would not have been attained without the collective efforts of my team, and the people who put their trust and confidence in me, and on this note; I would like to express my sincere gratitude.
As the new leader of the opposition in the National Assembly, I urge the public to remember that Christmas is not merely about festivities, but also a time for reflection, giving and sharing.
"I take this opportunity to wish everyone the absolute best for the coming year and hope Seychelles continues to advance.
I wish all the Seychellois people a Merry Christmas and a Prosperous New Year
--------------------------

Wavel Ramkalawan
Seychelles National Party leader
SNP leader says we need to live by Christmas values
The yearly celebration of the birth of Jesus is an occasion for all believers to reflect on life and embrace positive values that will help build supportive homes, caring communities and tolerant societies.
By following the key messages of hope, peace, joy and love, we are all being called to care for others.
The birth of the Christ was to be the beginning of a 33 year mission, marked by a life of giving, caring and saving. We are all being called to be part of that mission. The world has come to realise that without adopting these attributes, we will continue to walk the path of destruction.
I am reminded of the many tests we face as a country. We are engaged in changing lifestyles in order to undergo a moral transformation. The social ills that are destroying the hearts and lives of so many give leaders and believers alike new challenges in turning our country around to where human values will be appreciated and enjoyed.
Christ came to redeem humanity of its sin. From bondage he offered freedom, from sickness he brought health, and from rejection he wanted inclusion. Everyone is engaged in this same mission. We are all called upon to see ourselves in the task of transforming our communities and country. The strong have to take care of the weak.
I pray that Christmas will be an occasion of celebration while being at the same time a moment of renewing our commitment to the creation of a Christ-like society where light overcomes darkness, good defeats evil, truth shuns lies and freedom liberates everyone to fulfill what is positive and constructive. We need, as much as ever, to live by the values of Christmas, whoever we are and wherever we are. We need to make these values our way of life.
May we be blessed in abundance and may the child born in Bethlehem reside in every heart in our nation.
Have a blessed Christmas.
-----------------------------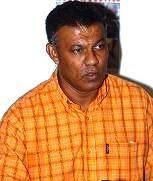 Ralph Volcère
NDP Leader
NDP looks forward to a harmonious 2012
The leader, secretary general and executive committee of the New Democratic Party, the editor and editorial staff of the Le Nouveau Seychelles Weekly take this opportunity to wish all its members, supporters and everyone in Seychelles a very Merry Christmas and a prosperous and harmonious New Year 2012.