Pillay-R group hosts lunch for residents of three orphanages
27-December-2011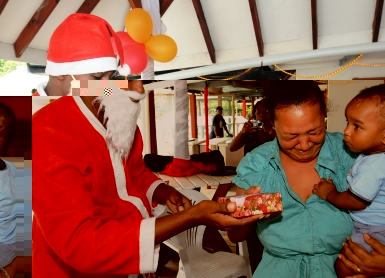 The Pillay-R Group company hosts the lunch annually for the residents of the Foyer de la Solitude, Foyer de Nazareth and the Foyer de la Providence.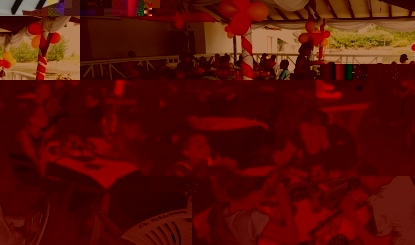 Around 70 people were transported to the restaurant at noon with the excited children eagerly seeking out their friends to catch up on each others' latest activity.
After snack, Father Christmas distributed presents to everyone, and then a delicious lunch was served.
Pillay-R Group company's marketing manager Doris Belle said the company has been organising the event for more than 10 years.
"We usually organise the Christmas lunch at the Foyer de Nazareth, but after the Pillay-R group recently acquired Le Surmer restaurant it decided to host it there," she said.
After lunch, there was also a variety of activities such as musical chairs and then the dancing started. Those who wanted to show off their moves quickly took to the floor.
Mrs Belle said her company has also done a lot for the community during the year with activities such as donations to elderly people, and help whenever they can in community projects.
At around 5pm, the bus was ready to take everyone back home, with the still excited party-goers having much to talk about that night.