NDEA seizes R11m worth of drugs
27-December-2011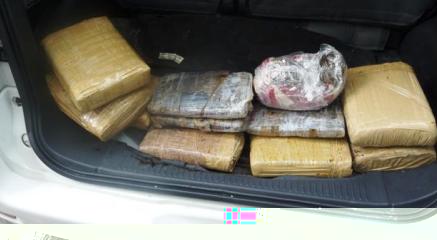 This occurred at a slipway as the traffickers were loading drugs on to a white fibreglass boat measuring seven metres.
The boat and its occupants managed to escape and took off at high speed as the NDEA patrol arrived and interrupted the loading operation.
An extensive search is now under way to locate the boat and its occupants.
This latest seizure brings the total value of drugs seized during December to R11,400,000 in what has been a very busy month for the agency.
Five persons have been arrested in connection with these operations and will be brought before the courts on serious charges of drug trafficking.
Thursday's seizure is one of the largest to have been made by the NDEA to date and represents a serious disruption to the operations of the traffickers.
The NDEA welcomes any help from members of the public in relation to this latest seizure or any information in relation to any other aspect of drug dealing. The number to call with information is 4610910.