Special Olympics-Special athletes learn new performance-boosting techniques
05-January-2012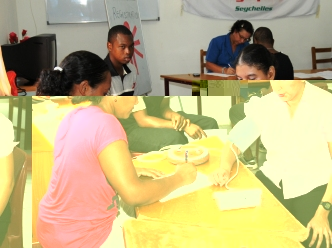 The 'Healthy Athletes' programme is aimed at giving health services and education to athletes – improving their ability to train and compete in Special Olympics – and at the same time change the way health systems interact with people with learning disabilities.
The evaluation programme has been prepared by the Special Olympics International (SOI) and was conducted by the Special Olympics Seychelles (SOS) late last year during a session at the Sports Training Centre at Stad Popiler.
Among those who helped out were SOS chairperson Annette Domingue, SOS national director Collin Quatre and SOI representative Laurel Quinn.
According to clinical advisor in health promotion for SOS, Dr Mickey Noël, who also helped conduct the programme, they targeted various strategies aimed at improving physical fitness and the lifestyle of the special athletes.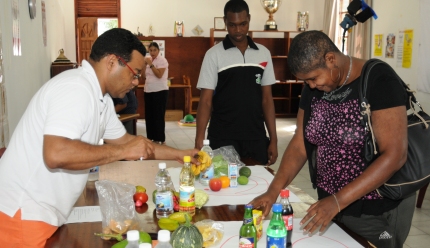 These include reduction in body weight, improvement in self-confidence and boosting attitudes toward physical activity.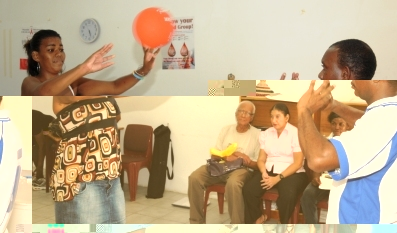 Dr Noël said the education programme will also help reduce unhealthy conditions such as obesity, poor fitness, nutritional deficits, untreated or poorly treated vision, dental and hearing problems among others.
The Special Olympics Healthy Athletes programme offers health services and information to athletes in dire need. In the process, Special Olympics has become the largest global public health organisation dedicated to serving people with intellectual disabilities.
The Healthy Athletes programmes currently offers health screenings in seven areas: Fit Feet (podiatry), FUNfitness (physical therapy), Health Promotion (better health and well-being), Healthy Hearing (audiology), MedFest (sports physical exam), Opening Eyes (vision) and Special Smiles (dentistry).
Officially launched in 1997, Healthy Athletes organises its events in a welcoming, fun environment. Its screenings educate athletes on healthy lifestyle choices and identify problems that may need additional follow-up.
The Healthy Athletes programme has been implemented globally in more than 90 countries and almost 700,000 screenings have been completed since the programme inception. It is designed to help Special Olympics athletes improve their health and fitness, leading to enhanced sports experience and improved well-being.

R. D.