Maillet and Damoo appointed for Can 2012
07-January-2012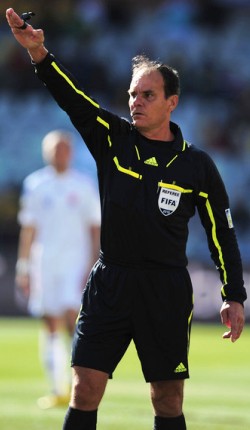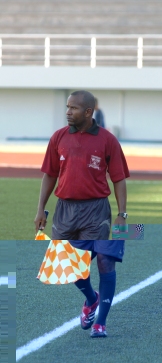 While this is assistant referee Damoo's first call-up for the three-week competition (from January 21-February 12) that parades Africa's best 16 teams, referee Maillet will be making his fifth consecutive appearance.
The two Seychellois officials have been selected by the Confederation of African Football (Caf) following their exploits at the Caf Elite Referees Fitness test held in Cairo, Egypt last December.
Damoo did not want to speak to Sports Nation yesterday, preferring to wait until after the competition is over.
As for Maillet, this is his fifth Can appearance in a row and is surely his last as he is reaching retirement age – 45 – as a Fédération internationale de Football Association (Fifa) referee later this year.
Maillet, who made his international debut at home in the African Under-17 Championship Seychelles hosted in 2001, officiated at the Can for the first time in 2004 in Tunisia and was in charge of two group matches.
In Egypt in 2006, he took charge of two group matches, refereed the quarterfinal encounter between defending champions Tunisia and Nigeria and was chosen as the fourth official for the final between hosts Egypt and Ivory Coast.
In Accra, Ghana in 2008, he took charge of three matches. He was named as centre referee for the opening game between hosts Ghana and Guinea and also took charge of the semifinal between Egypt and Ivory Coast.
He was twice chosen as fourth official, and one of those matches was the final between Egypt and Cameroon.
In 2010 in Angola, Maillet took charge of a group match and refereed the quarterfinal between Algeria and Ivory Coast.
"This is my last Can as I am approaching retirement age. I officiated some of the top matches in the competition and getting the final will be the icing on the cake to close an accomplished refereeing career," said Maillet who refereed at the 2010 World Cup in South Africa.
In a previous interview, Maillet had said that although the World Cup is the summit, he wants to officiate in the Fifa World Club Championship before saying goodbye to international refereeing this year.
Meanwhile, one of the critics has described Maillet as "potentially best referee from Africa" before adding: "I do not know how many matches he (Maillet) will get, how much Caf is going to give this great referee. A final would be nice."
G. G.
The match officials for the 28th African Cup of Nations
Referees: Khalid Abdel Rahman (SUD, 1968), Néant Alioum (CMR, 1982), Daniel Bennett (RSA, 1976), Mohamed Benouza (ALG, 1972), Koman Coulibaly (MLI, 1970), Badara Diatta (SEN, 1969), Noumandiez Doue (CIV, 1970), Bouchaib El Ahrach (MRC, 1972), Bakary Gassama (GAM, 1979), Gehad Grisha (EGY, 1976), Djamel Haimoudi (ALG, 1970, r.), Slim Jedidi (TUN, 1970), Ali Lemghaifry (MAU, 1975), Eddie Maillet (SEY, 1967), Hamada Nampiandraza(MAD, 1984), Eric Otogo (GAB, 1976), Rajindraparsad Seechurn (MRI, 1970) and Janny Sikazwe (ZAM, 1979).
Assistant referees: Redouane Achik (MRC, 1972), Jean-Claude Birumushahu (BDI, 1972), Balkrishna Bootun (MRI, 1973), Richard Bouende-Malonga (CGO, 1974), Djibril Camara (SEN, 1983), Moffat Champiti (MWI, 1967), Jason Damoo (SEY, 1975), Balla Diarra (MLI, 1974), Aboubacar Doumbouya (GUI, 1976), Peter Edibe (NGA, 1970), Abdelhak Etchiali (ALG, 1981), Beshir Hassani (TUN, 1969), Felicien Kabanda (RWA, 1971), Evarist Menkouande (CMR, 1974), Yanoussa Moussa (CMR, 1973), Angessom Ogbamariam (ERI, 1971), Aden Marwa Range (KEN, 1977), David Shaanika (NAM, 1980), Zakhele Siwela (RSA, 1982), Theophile Vinga (GAB, 1975) and Songuifolo Yeo (CIV, 1970).