Foyers receive New Year hampers
09-January-2012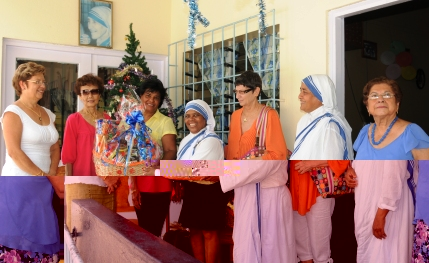 The hand-over ceremonies at the Foyer de Nazareth (above) and the Sisters of Charity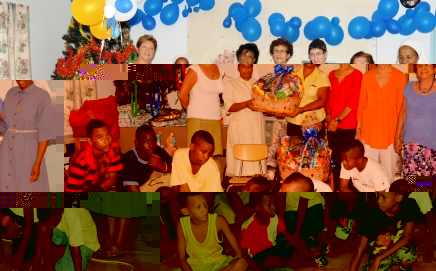 This was done in two short handover ceremonies – one at the Foyer de Nazareth and the other at Sisters of Charity – both at Anse Etoile.
Attending the events were members of the Soroptimist International Club of Victoria, sisters from both foyers as well as their residents.
The Boys from the Foyer de Nazareth received a R200 gift voucher each from Spendless Boutique to be spent on any items of their choice there and also got some clothes, while the nuns from both Foyers received a hamper of foodstuffs including biscuits, tea and assorted snacks worth R1,500.
A member of the Soroptimist Club Erica Naidoo, who presented the gifts, wished the residents of both foyers a happy new year on the club's behalf.