Vanilla Islands' carnival gets early press attention
11-January-2012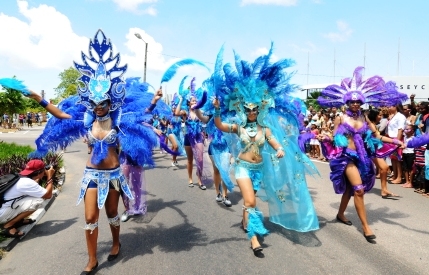 ELITE – the Jolly Press Prestige Magazine – has just come out with three pages dedicated to the carnival. The magazine has pretty pictures taken by its editor who covered the 2011 carnival now known as the 'carnival of carnivals' because it remains the only event where the best carnivals of the world parade side by side followed by cultural groups from the community of nations.
Only last week, The Quarterly Magazine of Singapore came out with a feature entitled Call for a big celebration – Seychelles sets stage for a 2nd Carnaval International de Victoria.

The feature speaks about the success of the Vanilla Islands' carnival staged in Seychelles. "The biggest event of the 2012 calendar will no doubt be the Carnaval International de Victoria," the article says.
Seychelles Tourism Board chief executive Alain St Ange and Pascal Viroleau, head of the Reunion Tourism (IRT), are now busy putting the final touches to the preparation for this unique carnival.
"The press has confirmed they will be coming to cover the event, delegations from the world over will be part of the carnival procession and both Seychelles and Reunion are happy we are again staging one of the most colourful but diverse carnival procession," say Messrs St Ange and Viroleau in a joint communiqué.