Mont Fleuri primary second phase nears completion
11-January-2012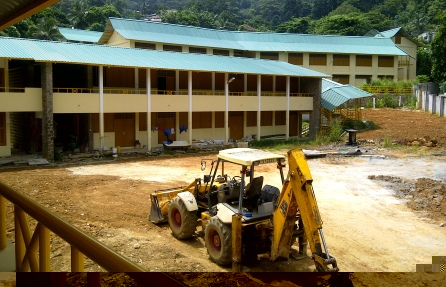 The construction work involved building a crèche block which will cater for over 200 children. With 10 classrooms, facilities for teachers, a large multi-purpose hall among other amenities, the crèche block will ensure the holistic development of children.
Work on this block started last year after the old crèche next to the former Mont Fleuri court was demolished.
The crèche will now be part of the Mont Fleuri primary school which, with being a four-stream, is now one the largest primary schools in Seychelles.