New GPS station takes surveying to new heights
12-January-2012
This combination will lead to faster and more accurate surveying, and is in line with the modernisation President James Michel asked the Ministry of Land Use and Housing (MLUH) to put in place as soon as possible, when he visited its Independence House offices last year.
This was said by principal secretary Christian Lionnet of the MLUH, which is at the moment headed by Mr Michel.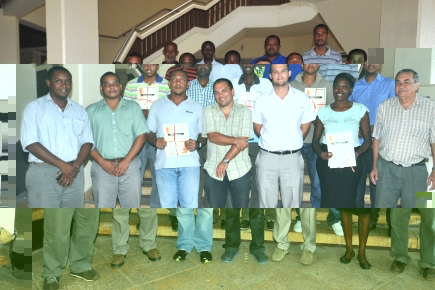 The PS was speaking to Nation after he presented the technicians – 11 from the ministry and three from the private sector – with certificates after they followed a week-long course run by Professor Rui Fernandes from a Portuguese university.
The training will help them to better process data from global navigation satellite systems.
Prof Fernandes also helped erect the new system on Praslin which will work in tandem with the one based at the MLUH headquarters.
The new system will help eliminate the use of fading technology that uses theodorites and requires technicians to be on site – sometimes in difficult terrain – and can measure distances up to Aldabra to an accuracy within a few centimetres, said Professor Fernandes.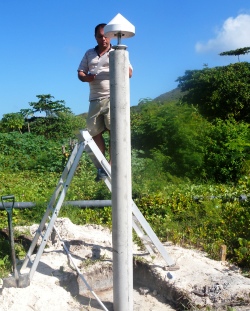 The system on Praslin will be used for survey work as well as unrelated communication and research.
The two systems will help determine points on the two islands, which local surveyors will use for reference, making their work much easier, said the technicians.
Mr Lionnet said the training the 14 got will not only be of help to them as they find their work easier, but also to the people of Seychelles who will find survey services faster.