Australia-based Seychellois great, great grandmother turns 100
12-January-2012
Mrs Sedgwick has eight children (five sons and three daughters), 26 grandchildren, 49 great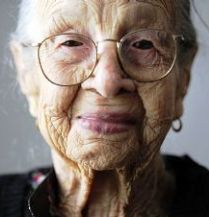 grandchildren and three great, great grandchildren.
Two sons, a daughter, grandchildren and great, great grandchildren are still living in Seychelles.
Talking to Nation all the way from Melbourne earlier this week, Mrs Sedgwick's daughter, Violet Fairbairn, 60, said: "We would kindly appreciate if her story could be published as a honour of her birthday".
Mrs Sedgwick lives in Dandenong North, a suburb in Melbourne.

In a story honoring the centenarian in the Dandenong Leader newspaper earlier this week, Mrs Fairbairn is quoted as saying her mother never worked.
"She never had a job, but she did different little jobs, she used to make hats, to weave, and to make lovely, lovely embroidery," she said.
"She's only stopped doing those two years ago, because her hands got a bit bad with arthritis. But she did some beautiful work."
Mrs Sedgwick said there was no secret to reaching her age.
"Enjoy yourself, eat fish, chicken wings. There's nothing wrong with hard work," she said.
"I never smoked, never drank, that keeps you good."
Mrs Fairbairn said her mother also loves a cup of tea and watching soap operas on television.

"These days she loves having the children around. I've got some grandchildren myself, and every day she asks 'are they coming down?'" she said.