Around the world for zero cents
13-January-2012
Can you imagine that you can talk and most of all see your correspondents on your desktop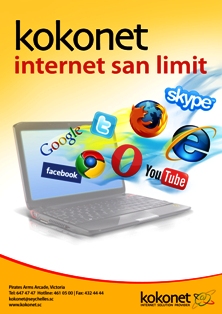 or even Laptop during your conversation!!! It's true when you are using Skype.
One year ago, I was introduced to this modern technology by my sister who has been residing in Australia with her family for some years now. We used to communicate via e-mails or we called each other every month, which was really costing me a lot of money.
One day my sister sent me these two links and asked me to download and then follow the instructions.
www.skype.com/intl/en-us/tell-a-friend/get-a-skype-button/
OR
http://www.skype.com/intl/en-us/get-skype/
I was amazed!! It was very easy for me to follow the instructions for the installation of such useful technology on my desktop; I even created a Skype name.

Woooh, wonderful, after I finished the download I could see her and even hear her but I was disappointed because she could not see or hear me. We used the chat system just like Face Book. She told me that I needed a WEB CAM for my desktop; again that terminology was new to me.
I resisted the temptation to be prevented from achieving my objective due to 'technology fever'. I soon discovered that a web cam is a small device which can be purchased at any computer shop and it is very easy to install because most of them are USB plug-in style.
At the same shop I bought my microphone which plugged in to the green coloured socket on the desktop. Once this was done it was like having my sister in the same room with me.
Why not try it for yourself?
"Kokonet sees Skype as a complimentary VoIP application to it's Kokotalk call back service which is also based on VoIP technology. We believe in allowing all our customers to have unlimited and unmetered internet access to all applications that are on the web," says Richard Perks, Kokonet's business development director.
Sponsored by Kokonet