Deaf youths enjoy camping weekend on Cerf Island
14-January-2012
Dea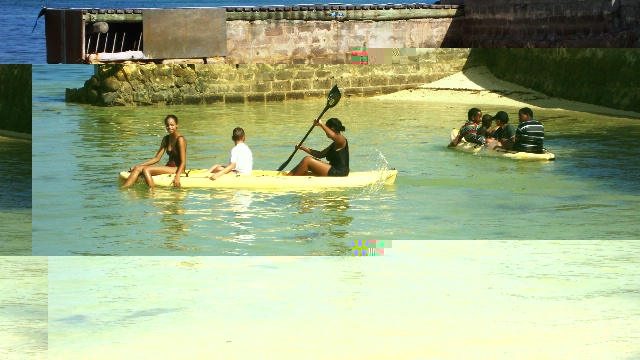 f organisation in countries worldwide organise yearly holiday camps for youths with hearing difficulties.
These camps are aimed at giving these special young people a chance to interact outside school and family setting, something which is considered very important for them.
The chairperson of the local Association for People with Hearing Impairment (Aphi) Anita Gardner said taking part in such activities allow these young people to get to know each other better in another surrounding away from the school and home environment.
"It gives them time to live and enjoy their own lives and culture and to become familiar to certain other aspects of life," said Mrs Gardner.
Camping out in the wild for three days and nights was something the group, accompanied by Mrs Gardner and two teachers – Shanna David and Shireen Guy – really enjoyed and will surely never forget.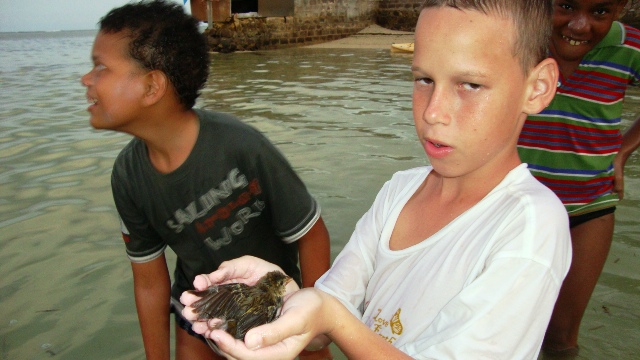 Mrs Gardner said traditionally the camp has been taking place on Cerf Island and each time they have tried to vary the activities to include this time around nature walks, talks on aqua culture and marine life which the young people enjoyed enormously.
The camp opened on Friday afternoon last week when the group reached Cerf Island after an exciting boat ride and ended on Monday morning with their return to the Marine Charter.
"This is the most popular event the kids look forward to every year.
They enjoy so much the camping, especially the boat ride and swimming.
They asked so many questions about everything they saw, including the fish, shells and small baby sharks," said Mrs Gardner.
She recalled the most memorable time was when they nursed two small robins which had fallen into the sea until they were able to fly again.
Mr Gardner said the Aphi will ensure that such activities are organised each year for all young deaf people of Seychelles.
"Just listening to the kids telling their parents all the stories confirm that the event was a success," said Mrs Gardner.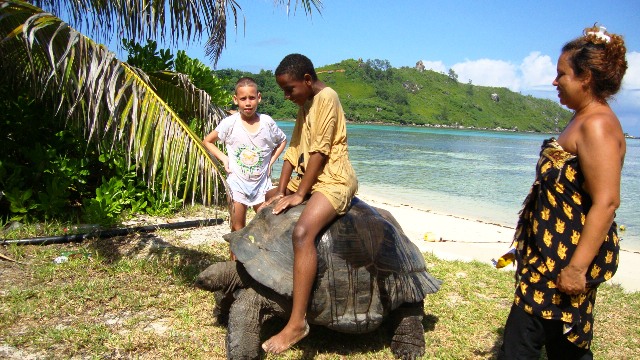 Meanwhile, the Aphi wishes to thank all parents and supporters who believe in the advancement and success of people with hearing impairment for their continued support.
Some thrilling moments are captured in the accompanying photographs.