Conference stresses parliaments' key role in promoting democratic values
17-January-2012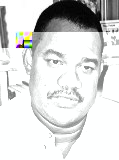 Seychelles was represented at the 21st edition of this conference, held in Trinidad and Tobago earlier this month, by National Assembly Speaker Patrick Herminie.
He was accompanied by the clerk to the National Assembly, Veronique Bresson.

The conference brought together the speakers and presiding officers of national parliaments of the independent sovereign states of the Commonwealth.
In line with its stated aim of developing parliamentary institutions, the 21st conference discussed the pertinent issues of parliamentary diplomacy in this era of globalisation, strengthening oversight of the executive by the parliaments and the independence of the legislature.
The conference called for the enactment of an Administration Act to enable the setting up of parliamentary service in the Commonwealth jurisdictions. The service will then ensure financial and administrative autonomy of the legislature, while maintaining a strong accountability framework, robust expenditure review and management practices and openness to transparent reporting and public disclosure.
The conference further recognised the critical role by parliaments in promoting international cooperation and democratic values, and maintained that parliamentary diplomacy is a better mechanism to foster goodwill and understanding among nations by advancing people-to-people contacts.
One of the primary roles of speakers is to vigorously promote the stance of their countries in international fora.
The 21st conference was inaugurated by the President of Trinidad and Tobago, Professor George Maxwell Richards.
In welcoming such meetings, Speaker Herminie noted that the reforms being proposed by our own National Assembly are very much in line with the recommendations made at the conference.