Savannah Ocean Exchange-Mancham joins global network of solution promoters
23-January-2012
The Savannah Ocean Exchange unites international organisations, businesses and nations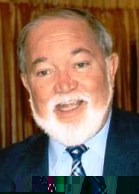 across a multiple of disciplines to adopt and distribute solutions that positively impact oceans and ocean life.
Mr Mancham will join 29 other thought leaders from around the world who represent diverse backgrounds and expertise and share a commitment to innovation and to the protection of the oceans.
The 2012 presentation of solutions will take place from September 20-22, 2012. At that time the Savannah Ocean Exchange will celebrate and promote innovative solutions of today in a dynamic and multi disciplinary fashion.
The Exchange 2012 theme is "Leap to Zero+."
An international call for solutions will be issued in February 2012 for two incentive awards of $100,000 USD each: the Gulfstream Navigator Award and the WWL Orcelle Award.

In an invitation letter to Mr Mancham, Court Atkinson, co-founder and chief executive officer of the Savannah Ocean Exchange states: "The Savannah Ocean Exchange celebrates and promotes innovative solutions of today in a dynamic, multi-disciplinary fashion. Our mission and 2012 theme 'Leap to Zero+' complements your role as a statesman who is an early proponent of the importance of pairing economic growth with environmental stewardship. Simply put, you offer a refreshing, and necessary, viewpoint to our programmatic vision."
In a statement from the Exchange head office in Savannah, Georgia, the chairman of the Board, Howard G. Morrison, said that Mr Mancham's acceptance to become a member of the Board of Governors will certainly contribute to the Exchange's goal of implementing tangible solutions that will shape the future of the oceans and coast.
An influential actor on the international stage, Mr Mancham received on November 24, 2011, the Gusi Peace Prize Award for Statesmanship, at the Philippines International Convention Centre in Manila.
In the year 2010 he was bestowed with the International Jurist Award in New Delhi for his contribution to World Peace.
He was for many years President of the Global Peace Council of the Universal Peace Federation until he latterly assumed the position of co-chairman of the Global Peace Festival Foundation.
A strong believer that dialogue and diplomacy are essentials in maintaining world peace and security, his is active in several important international organisations like the European Centre for Peace Development of Belgrade, the World Future Council of Hamburg, the World Entrepreneurs Forum of Lyon and the World Energy Parliament of Trivandrum, India.