Air Seychelles partners with Etihad Airways
26-January-2012
The Minister for Home Affairs, Environment, Transport and Energy Joel Morgan announced
the deal yesterday during a press conference at his Independence House office.
Etihad Airways -- the national airline of the United Arab Emirates – will invest to acquire a 40% stake in Air Seychelles Ltd as part of this strategic partnership, while the Seychelles Government will own 60%.
Mr Morgan said Etihad Airways' investment of US $20 million will be matched by an equal injection from the Seychelles Government.
"Etihad Airways will also provide a shareholder's loan of US $25 million to meet working capital requirements and support network development," Mr Morgan added.
He said that this is "a game-changing strategic partnership for us", establishing Air Seychelles on a sustainable growth trajectory and offering a realistic way forward for long-term commercial growth.
"The partnership simultaneously provides international presence, strategic penetration and a bright future for our national carrier," he said.
The aviation industry is under enormous pressure right now, with small airlines especially vulnerable to global economic instability and ongoing price volatility, he said.
Mr Morgan said this agreement with Etihad Airways will allow Air Seychelles to share the benefits of the visionary strategy of one of the world's leading airlines and leverage its economies of scale and synergies.
He said Air Seychelles will be able to tap into key tourism feeder markets across Europe such as Germany, Italy, France and the UK.
The partnership will also provide career development opportunities and access to Etihad Airways state-of-the-art training academy in Abu Dhabi for Seychellois professionals, he said.
Air Seychelles has struck a partnership with Etihad Airways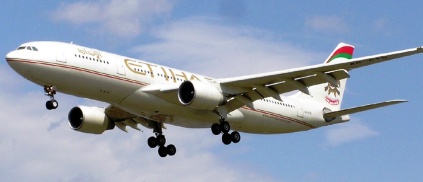 He also said the deal also gives Air Seychelles office presence in Etihad Airways offices across the Etihad Airways network, which will help to improve marketing possibilities for Seychelles and its national airline.
Mr Morgan added that this partnership would not have been possible without the good relations between the government of Seychelles and that of Abu Dhabi.
In a press release the Etihad Airways president and chief executive James Hogan has noted that the investment in the national carrier of Seychelles is a natural next step towards growing their operations in the increasingly important markets of the Indian Ocean and Africa.
"Seychelles is a renowned leisure destination and its tourism industry is surging, as indicated by record-setting visitor numbers for the island nation in 2011."
Mr Hogan stated that there is a need for greater connectivity to support this tourism boom, and both Air Seychelles and Etihad Airways are well-positioned to leverage that demand into substantial commercial growth.
"The agreement, which is the first of its kind in Africa, makes provision for a five-year management contract for Etihad Airways which will carry out strategic measures to encourage Air Seychelles' long- term commercial growth."
Etihad Airways began operation in 2003 and in 2011 carried more than 8 million passengers.
From its hub Abu Dhabi International Airport, Etihad serves 82 passenger and cargo destinations in the Middle East, Africa, Europe, Asia, Australia and North America, with a fleet of 64 Airbus and Boeing aircraft.
Seychelles Nation will come back with more details about the new partnership between Air Seychelles and Etihad Airways.