'Expedition shows Seychelles waters safe'
28-January-2012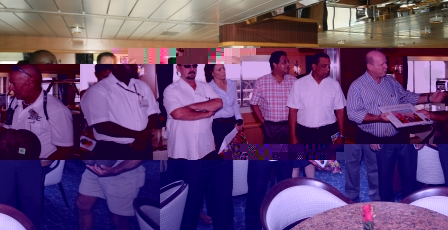 He was speaking on the cruise ship Clipper Odyssey which arrived in Port Victoria yesterday after an 11-day trip, which its captain Peter Fielding said took the vessel's excited passengers to 11 islands, two reefs and the Aldabra Atoll.
The ship's trip – as well as another to be made by a Costa vessel which is due in Port Victoria today – was organised by Mason's Travel
The 11-day trip's leader, marine biologist and author Jack Grove – who is a co-founder of Zegrahm Expeditions -- said the 75 passengers were exacerbated while Captain Fielding said they experienced no problems and saw no reason why ships should not sail around the islands, calling their experience "fantastic".
"We felt very safe and there is no reason I wouldn't bring more people on another expedition," said Mr Grove, who commended Seychelles for preserving the islands, which he said have a rich biodiversity.
The Clipper Odyssey was the first cruise ship to cross the channels of Aldabra and Amirantes in recent times, a channel which was recently restricted to cruise liners because of risks of pirate attacks.
"The safe anchoring of the cruise ship in Port Victoria sends out a positive message to the cruise liners to feature Seychelles again," said Mr St Ange.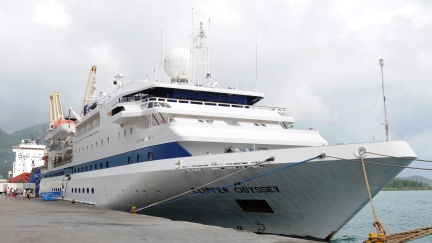 He said seeing the boat safely back in port added confidence that Seychelles is a safe place.
Mr St Ange gave Mr Grove a coco de mer nut and a book about the forthcoming Carnaval International De Victoria.