Quadriplegic patient gets electric wheelchair
01-February-2012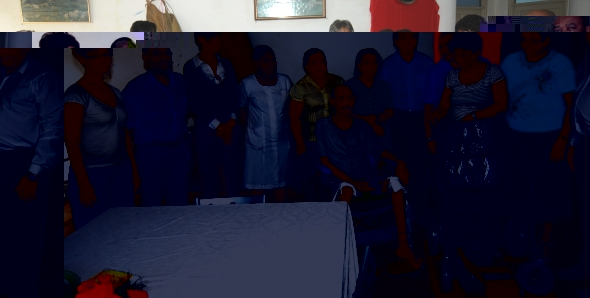 The handover of the wheelchair took place recently at the North East Point Home for the elderly in the presence of Social Development and Culture Minister Bernard Shamlaye.
Also present were the NYS 81 association chairman Peter Estico and other members, as well as members of the National Council for the Disabled and Mr Boudane's family.
A quadriplegic, Mr Boudane is confined to a wheelchair and had been unable to practice his art using his unique ability to paint by manoeuvring the paint brush with his mouth as he did not have a proper wheelchair.
Mr Estico, who presented Mr Boudane with the new sophisticated wheelchair in the hope he will pursue his art, said the artist recommended the kind of wheelchair he desired.
Mr Shamlaye said this donation is very exemplary and shows the power of friendship.
He asked members of the NYS 81 association to maintain their solidarity and described their friendship as a great symbol and "profound".
Mr Boudane thanked the association for its generosity and all who have helped him.
The NYS 81 association is made up of past students and staff of the now defunct National Youth Service, which Mr Boudane also attended.