2nd Carnaval International de Victoria – March 2-4-Businesses urged to create party atmosphere in Victoria
04-February-2012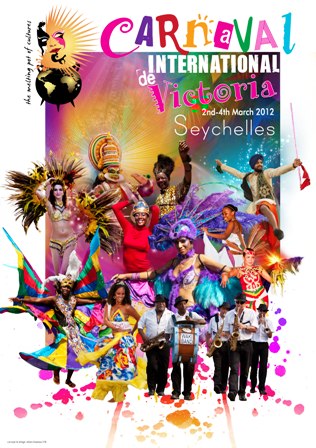 To once again make this carnival a massive success and ensure that it outshines last year's, every community in Seychelles is being invited to join in the excitement and rally behind the 'Carnival of Carnivals'.
This can be done in several ways and one of those is by being a sponsor – financially or in kind.
Business and shop owners as well as building proprietors in Victoria are being encouraged to decorate their buildings to add to the flamboyance and help create the party atmosphere that will consume the streets of our capital.
The Public Utilities Corporation (PUC) is already looking at lighting up Victoria for the three-day festivities.
All sponsors of the carnival will have the privilege of featuring in the commemorative issue of the Carnaval International de Victoria as a token of appreciation.
As this year's carnival is set on winning greater international involvement and the largest contingent of international press the country has ever received, it is important for the Seychelles capital to dress up and shine brightly during all three days of the event.
For more information on how to be part of the second Seychelles Carnival, please call the events section at the Seychelles Tourism Board on telephone number 4671300.