Athletics: cross-country series-Keddy Moustache pulverises 4km record
06-February-2012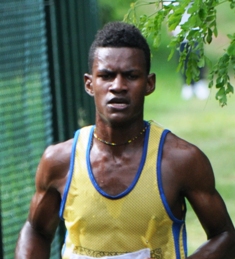 Saturday's race attracted a good number of runners and Moustache had enough adrenaline in his body to beat the heat and humidity to post a second win and more importantly a new junior record.
The new time of 28:48.1 is 39.4 seconds faster than his previous best of 29:27.4 set on January 21, 2011.
More details in tomorrow's paper.
G. G.