Head teachers honour outgoing colleagues
07-February-2012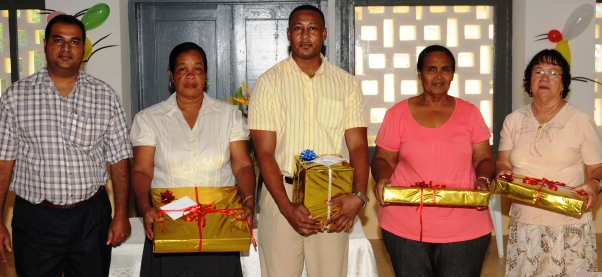 François Ally, Marie-Ange Hoareau, Merna Chetty and Jeanne Etienne received a token of appreciation during a ceremony held last week in the presence of Odile Octave, director for schools within the department of education.
SHA chairman Cyril Pillay thanked them for their commitment to the association and wished them success in their future endeavours.
He added that they have helped in meeting the objectives of the association which include promoting unity among the heads of schools and catering for the welfare of the members.
Mr Pillay said there is a good liaison between the association and the education department.
Mr Ally and Mrs Chetty have been transferred to other departments, while their other two colleagues have retired.