'2012 theme points the way to New Seychelles'
13-February-2012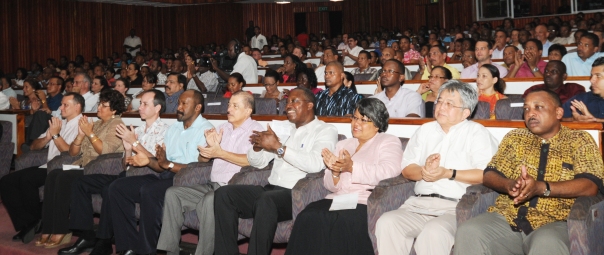 Designated Minister Vincent Meriton – who is also the chairman of the 2012 theme committee – said this when he launched the theme on Friday, in a ceremony attended by President James Michel, the country's top officials and youth representatives.
The logo for the theme was also unveiled at the International Conference Centre event, where Mr Meriton – who is also the Minister for Community Development, Youth and Sports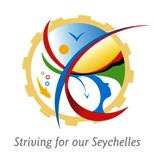 -- said:

"When President Michel declared Travay dir pour nou Sesel as the theme for the Year 2012, he said the future of our country will depend on individual and collective hard work of all its children … on good education, on the moral, social and spiritual values we will inculcate in our children."
Mr Meriton said a national theme is a compass that gives us orientation to face current challenges and this year's theme is showing us how to realise the New Seychelles goal.
He said the theme integrates well with the work ahead as we discuss social and moral renaissance talks across the country.
"It is time to make extra effort at work and bring along a transformation in our way of thinking and how we do things.
"I take this opportunity to say that the government listens to concerns and with you, we are ready to work to make a difference, but for us to succeed we must stop thinking the government will do everything while we just sit and await results.
"For us to succeed every individual and organisation must feel they have a role to play," he said, adding we must encourage others to join us in the Leve debrouye drive.
He said though some of us may not like to hear that we are being urged to pick ourselves up and do more, this is the reality of working hard.
He said those who simply laze about should stop and make their contribution, "for it is no longer the time for some workers to continue killing themselves with work just because some are not doing their part.
"Our country can no longer tolerate those who miss work, do only the minimum or waste resources.
"Our society can no longer tolerate those who are lazy with neither interest nor responsibility," he said, adding we must all join hands to fight the drugs scourge.
During the ceremony on Friday, different groups of people illustrated their professions like information technology, policing and engineering, while others drove home the message – of the need to work hard – through songs, choreography and theatrical performances.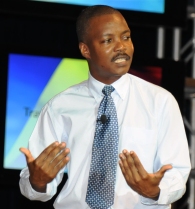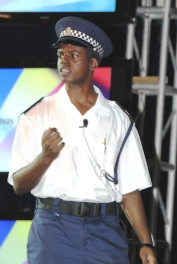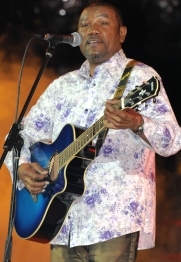 Pastor Michael Bijoux of the Seventh Day Adventist Mission explained why it is part of our spiritual responsibility to work hard.
The logo features a wheel "which we need to continue pushing for it to roll", fish and coco de mer representing our main industries – tourism and fisheries – and other elements which the designers said represent work and our national resources.