Vice-President Faure on official visit to Cuba
13-February-2012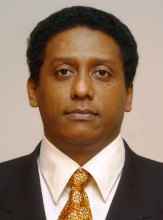 During his visit, he will hold talks with senior government officials with a view to enhance bilateral cooperation in different sectors including education, health and environment.
Future areas of cooperation will also be discussed.
Mr Faure's visit to Cuba follows an official state visit made by President James Michel in November 2009 when he met President Raul Castro and held discussions which focused on the above mentioned fields.