Seychelles hopes to access Bollywood through OTM tourism trade fair
18-February-2012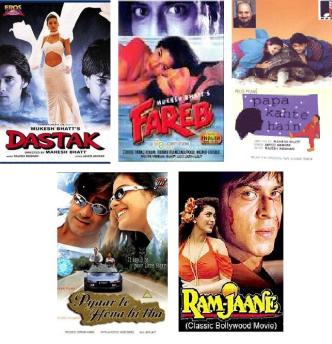 Seychelles has seen a steady increase in visitor arrival numbers from India and the tourism trade wanting to help develop that potential market has rallied to make it possible for Seychelles to be present at the Indian tourism trade fair.
STB chief executive Alain St Ange recently met Indian High Commissioner Thanglura Darlong with whom he discussed cooperation with India in a bid to increase visitor arrival numbers from this market. One area discussed was to work to gain access into Bollywood to encourage film producers to look at Seychelles for shooting locations.
"Seychelles is realistic that it needs to diversify its tourism market base. Europe, the traditional market, is today being seriously affected by its own economic difficulties coupled with the drop in value of the euro at the same time as Air Seychelles has dropped its service to all its European destinations.
"A sold bed is a bed sold, and this should be taken as the positive way forward as we welcome visitors from new destinations at the same time as we all continue to work to find solutions to regain our market share from Europe. It is an adaptation process that some will find hard to accept because we were so comfortable with our traditional markets, but reality the today dictates the need to adapt and to be proactive," said Mr St Ange as he saw off the Seychelles delegation to the India tourism trade fair.
This year Seychelles has been able to compensate the loss in visitor arrival numbers from Europe with the increase in arrivals from China, Russia, India and now Hungary.
"The arrival on the Transaero flight from Russia, the Ethiopian Airline flight from China, the Safari Travel flight from Hungary and the regular groups arriving each week from China clearly show the new possibilities that exist for our islands.
Everyone on board these new planes are holidaymakers booking hotel rooms in Seychelles and they are helping to consolidate our country's economy," added Mr St Ange who thanked the private sector delegation for being pro-active and working alongside the tourism board to help diversify our market base.