Seychelles holds second investment forum in South Africa-Importance of Seychelles' financial sector stressed
21-February-2012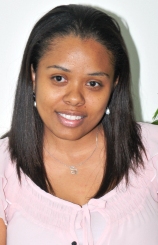 Sib's chief executive Sherin Renaud told the press yesterday that participation at the forum, which focused on financial and offshore services, surpassed expectations.

Over 100 top business executives attended the forum held at the African Pride Crystal Towers Hotel in Cape Town and the Sandton Convention centre, Johannesburg.
She said similar investment forums are now planned in Asia and the Middle East.
The forums under the theme 'Seychelles: your future financial services centre' was inaugurated by the Minister for Investment, Natural Resources and Industry, Peter Sinon, who reiterated the importance of the financial sector for Seychelles, where the economic base had for decades been tourism and fisheries.
He told delegates that Seychelles is committed to implement internationally agreed tax standards to enhance the attraction of our jurisdiction and attract as much foreign investment as possible.
He added that as "a small jurisdiction, Seychelles recognises the need to find the right balance in the introduction of legislation, as an over-regulated financial or offshore service centre is not conducive to business".
Mr Sinon also stressed that while financial institutions all over the world have faced major challenges, many having been downgraded, in Seychelles, our banks remain sound and very well capitalised.
Offshore banking activities have grown in recent years and with recent amendments to the Financial Act to unify the licensing regime for banks, it is expected that other banks, besides Barclays and BMI, will shortly begin to offer services to offshore clients.
The number of international business companies (IBCs) stood at 100,863 as at December 31, 2011, while the gross direct revenue from the offshore sector was R101 million.
Seychelles has signed sixteen double taxation avoidance agreements, including with South Africa. Sixty-five international corporate service providers now operate in Victoria, while registrations of other products have also increased, including 246 company special licences, and 458 trusts
Siba's chief executive Steve Fanny said the offshore industry has a lot of potential to grow and Siba will be introducing a number of new products and services to diversify the existing portfolio and elevate our status as a true international financial jurisdiction with a focus on new emerging markets of which Africa is one.
Ms Renaud said at the forums in South Africa that Seychelles is well positioned geographically for business spanning between Africa, Middle East and Asia.
Ms Renaud told the press yesterday that while most delegates were interested in the financial services, other potential investors were also for energy and the telecommunications sector, after the setting up of the fibre optic cable.
Besides Sib and Siba officials, the two forums were also attended by Seychelles' high commissioner in South Africa, Joseph Nourrice, and our honorary consuls based in Cape Town, Swaziland and Zambia.
There were also guest speakers from various financial and banking organisations, such as BMI Seychelles and TROP-X (Seychelles) Limited.