Firms must insure locally, new rules demand
01-March-2012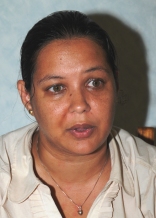 The move follows the announcement made by Vice-President Danny Faure in his Budget 2012 address.
Mr Faure – who is also the Minister for Finance and Trade – said in the speech:
"Regulations will be passed to make it mandatory that all companies operating in Seychelles and whose physical assets are based in Seychelles be obliged to take insurance policies from locally licensed insurance firms."
The head of the bank's financial services supervision division, Jenifer Sullivan, said the regulations have been published under the heading: The Insurance (Restriction of Insurers) Regulations 2012 in the official gazette issued this week.
"They make it compulsory for risks relating to assets situated in Seychelles to be insured with local insurers as of March 1, 2012."
The regulations will, however, not apply to insurance contracts that have been entered into before March 1, 2012 or to reinsurance contracts and exemptions that have been granted by the CBS based on the circumstances and nature of relevant risks.
"Many benefits are expected from this new requirement, for example, it will facilitate processing of claims, may create extra employment opportunities with the resultant greater volume of work local firms will handle and result in savings in foreign exchange," said Ms Sullivan.
She said there is a chance more insurance firms and/or products will come up thus increasing competition and probably causing premiums to fall.
She invited people who want further clarification to call the insurance supervision section of the CBS on telephone number 4282000.