Upgrade your knowledge at Computing & Additional Learning training centre
05-March-2012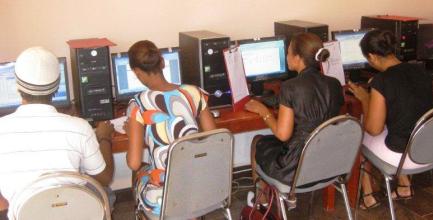 The Computing & Additional Learning training centre is the resource for all those who want to upgrade their level of competency and all are being encouraged to do so as many studies have shown that even some of the best students might encounter academic problems.
A licenced learning centre and registered with the department of education, the Computing & Additional Learning centre moved into its new location at the Dr Chetty building on Malakoff Street last November, and with more rooms it is able to provide a series of services.
With three air-conditioned classrooms that can seat 16 people each and a computer room, the Computing & Additional Learning centre runs programmes adapted to its customers' demand.
Youths and adults who are keen to discover the wonders of information technology, can learn to use Microsoft Word, Microsoft Excel, Microsoft PowerPoint and Microsoft Access. They do so at their own pace and to their desired level.
"We want to prove to people that information technology is not that complicated as many might believe," said Computing & Additional Learning training centre proprietor Clivy Albert, a former student of Compufast Learning Skills training centre.
The Computing & Additional Learning training centre, which follows the state school syllabus, also hires qualified teachers to run English, French and Mathematics classes from primary to IGCSE level as from 3.15pm from Monday to Friday.
"A lot of school children follow courses in core subjects like English, French and Mathematics to upgrade their level. We also cater for children with learning difficulties so that they can catch up with the rest of the class when they return to their respective schools. We can have a secondary three student sitting in the same class as secondary one students.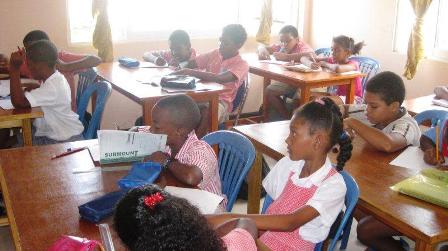 The same applies to younger students who are very bright and therefore follow sessions with their older peers. They are all eager to learn and show a lot of determination to catch up with others in their studies," said Mr Albert, who added that a lot of adults also follow courses in these three subjects.
New this year and starting Saturday March 10 is IGCSE Accounting with lessons taking place on Saturday mornings. For those who feel the IGCSE Accounting course is too tough, they can still learn bookkeeping, English business communication and letter writing.
The centre also plans to have IGCSE Economics and also run vocational courses in subjects like electronics.
"We have seen that more girls and women follow the different courses, this is why we will be introducing vocational courses with the hope of attracting boys and men," added Mr Albert, who noted that the Computing & Additional Learning training centre will soon run a mobile service on Praslin.
Students are at the end of the training awarded with certificates, and each one-hour session costs R60, but there are also interesting packages.
So hurry get yourself registered for any of the courses on offer!
G. G.
Sponsored feature