Football: President's Cup-St Michel and La Passe to clash in season opener
09-March-2012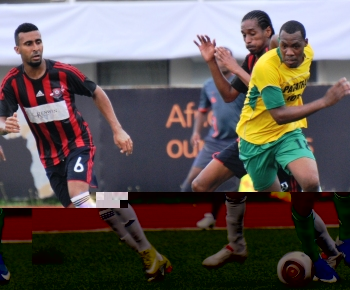 La Passe qualified for a shot at the title of the season's opener after St Michel won both the Barclays league division one and the Land Marine Cup last season, leaving them second best in both competitions.
St Michel, who won last year's President's Cup with a 3-2 win over St Louis Suns, were also the Airtel Cup winners last season.
After being in the shadow of St Michel all throughout last season, La Passe have surely gone back to their drawing board and will start the new season with new tactics and strategies to better last season's runners-up spots.
On the other hand, St Michel will surely be coming in with new strategies to defend all the silverwares won last year.
Tomorrow's match will kick off at 4.30pm and tickets will cost R35 and R25.
Also tomorrow, St Michel will meet St John Bosco in the Vijay Youth Cup scheduled for 2pm at Stad Linite.
R. D.