Athletics: World Indoor Championships
10-March-2012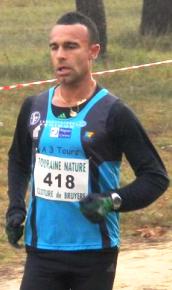 Gaylord clocked one minute 54.93 seconds (1:54.93) to set a new indoor record for Seychelles in the event.
Spanish Antonio Manuel Reina was first in this in 1:50.2, finishing ahead of Polish Adam Kszczot who was second in 1:50.14.
American Tevan Everett was third in 1:50.67, while Nimet Gashi of Albania finished fourth. His time was 1:54.70.
Gaylord's time is faster than that of three other athletes in the six heats. The fastest qualifier was Kenyan Boaz Kiplagat Lalang with 1:49.50 in the sixth and final heat, while his compatriot Timothy Kitum was the second-fastest qualifier with a time of 1:49.57.
The 2012 International Association of Athletics Federations (IAAF) World Indoor Championships in athletics is the 14th edition of the global-level indoor track and field competition. It is the first of four IAAF World Athletics Series events in 2012, which includes the World Race Walking Cup, the World Junior Championships and the World Half Marathon Championships.
R. D.