A tool to improve policy decision making in Seychelles-Coastal Development and Ecosystem Modelling
19-March-2012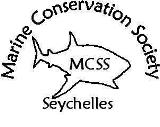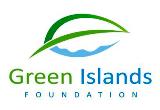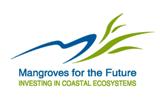 The community members have been asking what this concept is about and of what benefit it is for them.
This project is being funded by the Mangroves for the Future initiative with financial support from the Norwegian Agency for Development Cooperation and Swedish International Development Cooperation Agency.
The International Union for the Conservation of Nature and Natural Resources, IUCN, provides management support and oversight of the project.
Four pilot sites were chosen to represent different levels of coastal development for this project and these include Beau Vallon Bay (highly developed); Intendance (moderately developed); North Island (eco-managed small granitic island) and Denis Island (eco-managed small coral cay island). The two island sites are also co-financing the project as local implementers and partners.
Several in-depth assessments and data gathering have been carried out initially on the pilot sites for establishing baseline information on factors such as water and soil quality, number and types of building and species assemblages.
These will enable the grantees to fully identify and understand the extent of development impact on the coastal areas on different coastal scenarios and will allow for comparison of the results of each project site.
Another major purpose of this project is to enable and empower the local community to take part in coastal development decisions.
It is vital for the community to be adequately informed of development plans so that they can share responsibility on how best to manage the coastal areas in their districts. As part of its public education and awareness strategy, the MCSS, GIF and Environment Department organised presentations with district administrators and activities with school children.
These activities have allowed everyone to understand the concept of sustainable coastal development hence convey information, as well as their own personal feelings on the subject to their communities.
A public speaking competition was held amongst secondary schools which encouraged the teams to highlight the positive and negative features of coastal development for wildlife and people, using specific examples from around Seychelles.
Their messages were relayed to the general public through the Seychelles Broadcasting Corporation television.
The pilot site assessment results will soon be presented at two public meetings being organised in the districts of Beau Vallon and Takamaka where the information collected will be shared with these local communities so they too can better understand the critical habitat and biodiversity of the coastal areas in their districts.
Everyone who cares for their community is encouraged to attend the presentations when the dates are advertised.
Why is it important to take part in the public meetings?
• You will learn to find the balance between coastal development and biodiversity conservation in your coastal area
• You can get to know the biodiversity value in your community and know your share of responsibilities in coastal development in your community

• You can learn how to take part effectively in the coastal development processes and make your voice heard at meetings
• Your participation and contribution in the Environmental Impact Assessment meetings can largely influence development perspectives and keep you on the lookout for sustainable practices in your community.
All Seychellois should bear in mind that they are at the centre of development in their community. The MCSS and GIF together with project partners from the Department of Environment, Ministry of Land Use and Housing and the Department of Community Development are working together to help you play a vital role in the coastal development processes in your community.