First Lady visits children's homes
24-March-2012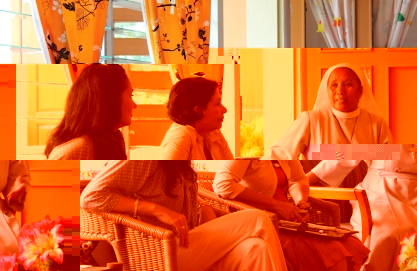 Mrs Michel at the Foyer de la Solitude (above) and at the Sisters of Charity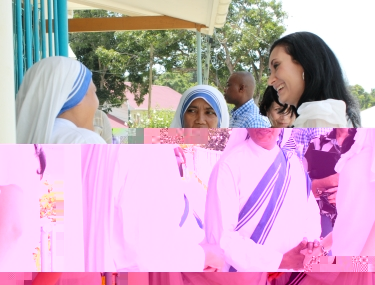 The tour started with the homes run by the Roman Catholic Mission and Mrs Michel's first stop was the Foyer de Nazareth, the boys' home at Anse Etoile, followed by the Foyer de La Providence in Victoria and Foyer La Solitude at La Misère.
At Anse Etoile, Mrs Michel also stopped at the Sisters of Charity, another institution helping children and to which Mrs Michel gives support through the community outreach initiative of her Foundation.
The First Lady held discussions with the management of each home, listening to their concerns and challenges.
The management team of each home took the opportunity to solicit the help of the First Lady in various areas related to the children's well-being and improvements and support to the homes.
Mrs Michel also inspected some renovation work that her Foundation has funded at some of the homes.
As is customary each time the First Lady visits the homes, she makes a donation of essential household items for the benefit of the children living there, and this week's visit was no exception.
The different household items presented by Mrs Michel were most welcome and appreciated by the homes.
It is to be noted that the First Lady makes occasional donations to the homes as part of the on-going support of her Foundation.
Mrs Michel's last stop was the President's Village to assess progress of the last phase of on-going renovation work there. In view that the President's Village is managed directly by the Children's Homes Foundation, Mrs Michel has undertaken regular visits during renovation work there to personally follow the progress and to hold discussions with the village's management on the general upgrading of the village set-up.
Mrs Michel was accompanied on her tour by the chief executive officer of the Children's Homes Foundation, Noella Gontier, and other senior staff members of the Foundation.