Environment minister's World Water Day message -'We can and must cut our per capita use of water'
26-March-2012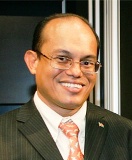 This comes in a message from the Minister for Environment and Energy, Dr Rolph Payet, on the occasion of the recently celebrated World Water Day.
The full text of Dr Payet's message reads:
"Water is probably the most important gift we have on this planet. Indeed our planet and our bodies is almost entirely made up of water.
"World Water Day, celebrated on March 22, is a time to reflect on the role water plays in our lives and that of the rest of the world.
"In Seychelles, an average Seychellois consumes 140 litres of water per day, as compared to someone in the Maldives who consumes about 50 litres per person. In contrast a US citizen consumes on average about 575 litres per day, whilst Kenya is about 50 litres per day. We can and must reduce our per capita consumption of water through better awareness, water conservation practices and water harvesting.
"Today the cost of producing water has escalated, especially when the cost of maintaining our extensive network of water pipes and reservoirs, as well as desalination is taken into consideration. "Water is still very cheap in Seychelles when compared to other countries, however all Seychellois should value this important resource and take personal commitment to reduce their water consumption.
"The theme for World Water Day of 2012 is aimed at increasing awareness on the relationship between water and food security. The extensive drought and extreme poverty in the Horn of Africa clearly shows how water is important for food.
"Today our agriculture is under threat from competition of water for other uses. Population growth, housing, and development pressure on land and water, including the cost of storing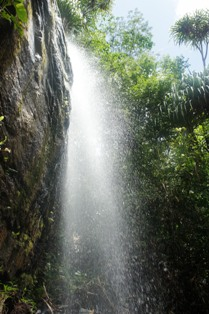 and producing water all threaten national food security.
"Today the world has 7 Billion people to feed, with another 2 billion expected by 2050. The need for water therefore becomes a top priority for world governments and organisations, and it should be your priority as well.
"In Seychelles, the issue of water seems to be the sole role of Government or the PUC. Indeed we forget that there is so much we can do to ensure that our water stocks remain stable during periods of drought.
"Climate change will place further pressure on this resource. Seychelles has an irregular distribution pattern of rainfall exacerbated by climate change. Climate change is expected to impact severely on our water resources.
"Yes, we do lose water through poor infrastructure and soon my ministry will be announcing plans to address those weaknesses in our network. We will also look at existing sources of surface water, but the bottom line remains that we, as a nation, needs to be aware of how we can save more water.
"The development of the Seychelles National Water Development Plan up to 2030 is an important step which will enable us to focus our efforts in guaranteeing Seychellois affordable, good quality and consistent supply of water.
"This Seychelles Water Supply Master Plan will be important as it will serve as a showcase for other Indian Ocean island nations and to lead to the achievement of Seychelles' Vision 2020 objectives."