Indian Dornier completes one year of operations in Seychelles
27-March-2012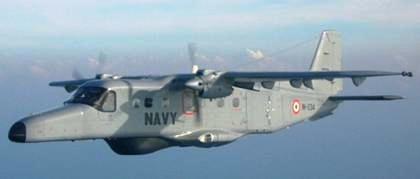 The Dornier's presence here is in keeping with efforts to enhance maritime security in the region and the close cooperation between Seychelles and India.
The Seychelles Dornier Flight was established on February 22, 2011 and has flown more than 200 sorties, totalling more than 600 hours of flying towards counter-piracy and EEZ patrol to date.
All sorties of the Dornier have been planned and coordinated by the Seychelles Coast Guard aimed at anti-piracy patrol and surveillance within the EEZ of the country.
During the last one year, the Flight has successfully undertaken counter-piracy operations involving FV Gloria in April 11, search and rescue missions for local fishermen, search and localisation of illegal fishing and casualty evacuation sorties.
The Dornier was also instrumental in locating and rendering assistance to MV Costa Allegra which had signalled distress at sea on February 27, 2012 with more than 1000 people onboard.
Being the first to arrive at the scene of action, the Dornier aircraft played a critical role in assisting the ship and boosting the morale of the passengers and crew, especially since the ship had reported a total power failure and had no propulsion.
The Flight also planned and coordinated a flypast involving a variety of aircraft of different nationalities including the Dornier and a Chetak helicopter from India, during the National Day Parade on June 18, 2011.
The Dornier aircraft also carried out a flypast for the City Parade during the Carnaval International de Victoria earlier this month.
The Indian Dornier aircraft continues to operate in close liaison with the SCG for ensuring peace and security within the country's EEZ and providing vital deterrence to piracy activity in the region.
Contributed