Commemorating World Health Day April 7 – Ministry of Health-Health Workers Day Good Health Adds Life to Years
05-April-2012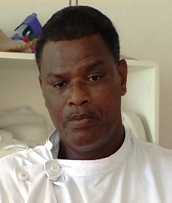 My job entails dealing with people of different walks of life; from children to elderly as well as young people.
It has taken years of training to reach this far.
I trained at the Tanzania Training Centre for Orthopaedics Technologist (TATCOT) at the University of Dar-es-alam. After three years, I earned a diploma in Orthopaedic Technology.

I also attended some training in Reunion, Kenya, Germany, Japan and China. My profession is separated in two categories:-
- Prosthetic : Fabricate Artificial Limps, Legs and Arms.
- Orthotic: Appliances are fabricated to adapt externally with patients who need orthopaedic devices. Orthotic comprises appliances such as splint, orthosis, corset, insole and neck colar.
There is only one Prosthetic/Orthotic Unit in Seychelles based at the Rehabilitation Centre, North East Point. This unit provides orthopaedic services to the whole population of Seychelles. For the moment I am the only qualified person for this job.

I would like to encourage young people to join this particular field of work because there are lots of prospects and opportunities. Most importantly, it brings a lot of joy and personal satisfaction in knowing that you make a difference in the lives of a lot of people.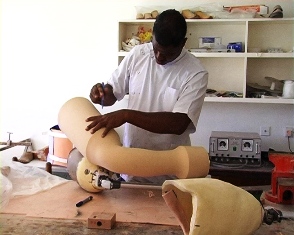 The profession is very exciting and challenging. For example, you feel great when a person with an amputated leg can live a normal life again after receiving a prosthetic leg. After giving a patient a new leg/arm or orthotic device he or she can continue with his daily activities; his/her body image is restored. With proper advice patient can lead a better life and go back to their normal job. Mentally, psychologically and physically, patients feel whole again. As he/she has regained his/her mobility, ageing process is delayed as they are happy.
I feel very proud when I see them contributing in the community and being very self-confident.

--------------------------------

Elsia Sinon
Nurse Manager
I am a Nurse Manager at the Dialysis Unit.
I have been doing this job for the past 34 years now and really proud of it. Haemodialysis is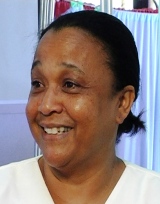 a life-saving treatment and in the nephrology field there are a lot to learn where it comes to diseases and conditions leading to kidney failure and the different dialysis modalities.

My greatest satisfaction is getting up every single day, knowing that I am doing something great, something good. I am giving hope. My team and I are making an impact in other people's lives.

My job entails the following:
• Coordinating the daily running of the main Dialysis Unit both on Mahe and Praslin

• Assessing, preparing operational plan and evaluating clients on a continuous basis

• Supervising the nursing staff and helping in the implementation of dialysis delivery in the clinical area

• Coordinating and facilitating continuing nursing education for the staff at unit leveland other specific cadres of health professionals

• Working alongside the Nephrologist to provide effective and evidence-based nursing practice including Renal Replacement Therapy.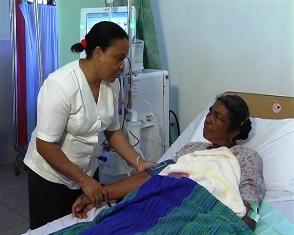 Nursing plays a vital life-saving role in the overall healthcare system of the country alongside other multi-disciplinary staff.

Nephrology is a very challenging field whereby a patient requires renal replacement therapy to be able to survive when one of the vital organs in the body has been damaged or fails to work.

For sure I would encourage young people to join the nursing profession. It is a rewarding profession especially when you see that your patients are doing well and have regained their health and are able to move back to their communities.
---------------------------

Richard Payet
Ambulance driver
I am proud to say I have been an ambulance driver for the past 10 years. It is not an easy
job as you have to be on the alert all the time, needless to say it is very challenging as well as it involves dealing with people from different backgrounds
I just love my job, I'm used to doing it.
As an ambulance driver, I am often based at the Seychelles Hospital and work a shift basis. I wait for emergency calls received at the Common Centre, which once evaluated by paramedics, I am requested to go to the directed area to collect patients.
There is a lot to be done to educate road users on how we, ambulance drivers, operate.
Sometimes when we put on the siren to get quicker and easier access to circulate; we are often delayed in the process by drivers who fail to cooperate. This may be due to drivers panicking, while others park their vehicles in such a manner that instead of facilitating our access, it contributes to delaying our movements on the roads. This, at times, causes us to reach our destination a bit too late when we could have saved a life, if we had not been delayed in the process.
One of our greatest challenges is that sometimes upon reaching our destination we find there was never anyone in need of help, and that people have just been abusing the system, making malicious calls and it was all just a bluff. Other times, we are confronted with frustrated family members who swear at us for different reasons, and at times many do not help us to get the patient in the ambulance. However, we try our best to make patients and family members feel comfortable during that time.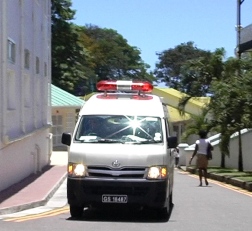 I would encourage others to join this field of work although I know it is not for the faint-hearted, as maybe not everyone can watch traumatic scenes, people injured, lots of blood etc…
With experience, one becomes a good ambulance driver, as you need to drive fast and be careful at the same time. I am glad to say I am a part of the big picture: one of the important links that gives hope to people. I like knowing that what I am doing is for the betterment of us all, especially those whom I serve.
------------------
Dr Henry E Télémaque
Consultant in Charge of General Surgery
I joined the Ministry of Health 22 years ago. I am currently Consultant in Charge of General Surgery where I carry out surgical operations on a weekly basis. Last year alone I performed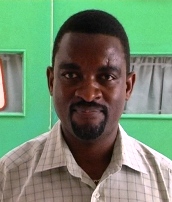 more than 250 surgeries and around 330 endoscopies.
I also see a lot of cancer patients, especially those with breast and bowel cancers – being two of the most common cancers in Seychelles.

Throughout the years I have worked at the Ministry Of Health, I have dealt with a lot of people and gained a lot of experience. It is not easy dealing with people, especially sick ones, but once you have managed to put them at ease and explain their situations, it gets easier.
It is part of the job and you must empathise with the patients.
Patients who have been confirmed or suspected to have surgical problems are referred to us from all health centres including private clinics.
My main activities revolve around ward rounds; outpatient clinics; operating theatre sessions; endoscopy sessions and on-call duties on top of administration of the surgical unit.
My greatest satisfaction is seeing patients regaining their health and back to their usual occupations after coming to the hospital in very bad states.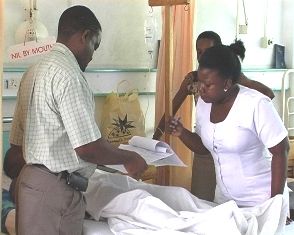 There is a great need for young Seychellois to take up medicine as a profession and YES I would encourage all those with the capabilities to seriously consider this move.