New policy aims to make culture an economy driver
05-April-2012
The two consultants were tasked with the policy-making project by the United Nations Educational, Scientific and Cultural Organisation (Unesco) and presented the draft to stakeholders in a one-day workshop held on Monday.
This was at the Seychelles Trading Company's conference room, in the presence of former culture minister Bernard Shamlaye, National Arts Council (Nac) chief executive Jimmy Savy, the council's chairperson Noellie Alexander and other government officials. Also present were a number of artists of various trades.
The creative industry policy is linked to the Unesco convention in the promotion and protection of cultural diversity and expression, which Seychelles ratified in 2005. Consultant Peter-Pierre Louis told Seychelles Nation that the experts – Avril Joffe from South Africa and Lloyd Stanbury from Jamaica –had done very satisfactory work.
"The draft policy contains much more than we had first anticipated and is a very thorough piece of work, with many new ideas presented to us such as how we should develop Victoria town to make it the hub of our creative industry," he said.
Under the policy, a new business-oriented body called Seychelles Agency for Creative Industries (Saci) will be set up, which will be in place for a five-year period. If the policy is approved, the attorney general's office will prepare an Act, which will cover the agency's legal roles and functions.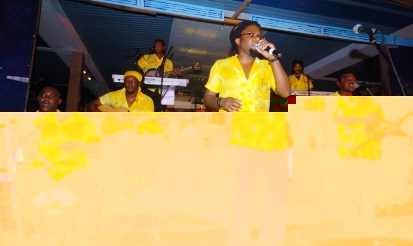 Ms Joffe said they began working on the project in January after meeting with all the stakeholders. They also reviewed current policies in the country, strategic plans and implementation strategies in the areas of cultural industry, cultural policy, finance and economics, ICT and communication, education and training, employment and social development and tourism.
"I think the most attention here is needed in supporting people to become entrepreneurial, to be able to earn a living from their talent," she said.
"A lot of people in Seychelles are talented but initiate their creativity only in their spare time. This can be a full time job, where the creative industries can be a very strong market leader, in both contributing to the GDP and also to the creation of jobs."
She also added that to realise the creative industry policy it is important for all stakeholder to come together and do their part – from the government to the individual artist and entrepreneurs.
"Seychelles is a very talented nation and I think it should take its rightful place in the world of creative industries," she said.
When the final version of the policy has been completed – and the input of the stakeholders in Monday's meeting included – it will be sent to the Ministry of Tourism and Culture for further scrutiny, after which it will be presented to the cabinet of ministers for approval.
Another one-day workshop was also held the following day, led by Jamaican entertainment attorney and music business consultant Lloyd Stanbury. The seminar aimed to help implement a strategy to develop the music industry in Seychelles. Mr Stanbury went over a document he had prepared, and after presenting it to all stakeholders in the music industry, department of culture and a number of artists, sought their input and recommendations.
During group work, delegates discussed sound recording, live performances and music events, and also accessories in the industry, such as caps, T-shirts and key-rings with artists' pictures printed on them.
Mr Pierre-Louis told Seychelles Nation the organisers were disappointed though, with the number of local artists who had taken part, with only 25 showing up when around 60 had registered for the workshop.
"We are doing our best to help local artists, but they are not doing their part to come and take part in discussions," he said.
I.H.