President's Award youths help out in Botanical gardens
09-April-2012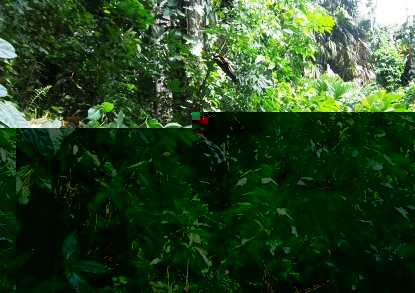 The aim of this activity is to get the community more involved in conserving, restoring and maintaining the gardens.
Such a programme also enhances the young people's community service which is a requirement of the President's Award Scheme.
The programme is focusing on less frequented parts of the gardens which are called conservation areas. These areas are left in their natural state but maintenance is needed to control invasive species.
Sharon Ernesta, a spokesperson for the NBGF, said different groups in the community are being encouraged to come forward and give a helping hand.
She said so far the response has been positive and very encouraging.
Mrs Ernesta said the NBGF hopes to maintain the programme throughout the year.
Bernadette Barbier, the coordinator of the scheme, mobilised some 25 young people from Beau Vallon, Belonie and English River schools who took part in the first cleaning exercise earlier this month.
More recently a group from the Jj Spirit Foundation also took part in the programme and another group from the Seventh Day Adventist has confirmed that they will take part during the school holidays.
NBGF staff members helped the groups as they worked.