Plaisance home residents get early Easter treat
09-April-2012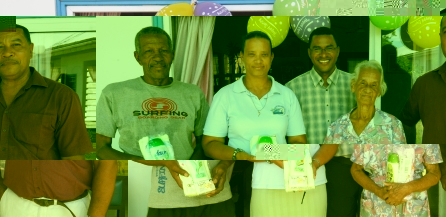 The 16 residents got toiletries in the presence of the director for homes Anne-Marie Mathiot and the Plaisance home's administrator Danny Laporte as well as board of trustees' chairperson Gerard Edmond.
The staff also prepared refreshments for the residents and took some time to clean their quarters.

IDC's public relations manager Thelma Pool said the company decided to give the residents a treat for Easter and the same activity is going on at the Pointe Larue Home for the Elderly.

She added that both homes were adopted by the IDC last year and since then they have organised several activities to bring some joy into the lives of these people.
After the donation Mrs Mathiot and the residents thanked IDC staff for their continued cooperation, and the Plaisance board of trustees for playing an active role in searching for sponsors to spice up the lives of the residents.