Twinning plans for China and Seychelles tourism schools
12-April-2012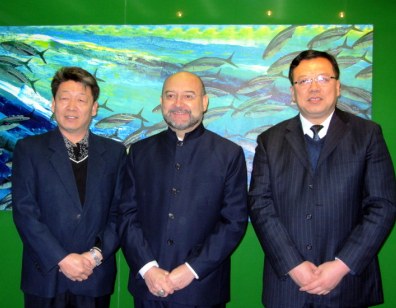 A high level delegation from the Hebei Tourism Vocational College called on him at the Seychelles embassy in Beijing last week to discuss the possibility.
The group was led by the Chinese college's vice-president, Professor Di Weimin, who was accompanied by the dean of the department of tourism and foreign languages Professor Qiliang Liu.
"Having heard of the growing popularity of Seychelles on China's outbound market, its management initiated this visit to the embassy and expressed its interest in finalising a cooperation agreement later this year," said Mr Legal.
The Hebei Tourism Vocational College was set up in 2006 and now has 800 teachers and 10,000 students. Every year, 3,500 students graduate from the college.
The college has cooperation agreements with a number of well-known educational institutions in Japan, Australia, Singapore and Saudi Arabia.