Ile Persévérance to get first family park
12-April-2012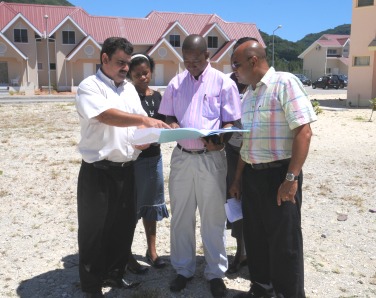 The construction of this recreational ground is one of the small community projects to bring more developments at Ile Persévérance.
It is fully funded by the government and interested contractors are being invited to tender for the project.
A team from the department of community development recently visited the site which has been chosen for the construction of the family park.
Present were the director for district projects Daniel Adeline, special adviser on community development to the Minister for Social Affairs, Community Development and Sports, Dan Frichot, the district administrator Georgie Nicette and other representatives from the district's authorities.
Work is set to start in May and it will include the fabrication and installation of play equipment, construction of a tuck shop, mini court, mini purpose playing field, kiosk, benches, a covered area and a perimeter fence.