NDEA communiqué-Harsh penalties imposed on drug dealers
13-April-2012 Andy Alain Monthy, a 32-year-old welder from the St Louis area, was convicted of drug trafficking and sentenced to eight years imprisonment on a plea of guilty to a charge of trafficking in illegal drugs.
The drugs in respect of which the accused was convicted consisted of cannabis with a street value of more than R1.5 million that were discovered following a series of searches and covert operations carried out by the NDEA in dusk to dawn operation carried out in January this year.
The arrest and seizure operation involved more than 30 NDEA agents – supported by tracker dogs – who set up a number of road blocks and carried out several searches of vehicles and individuals suspected of being involved in distributing a large consignment of cannabis that NDEA intelligence believed had recently arrived in the country.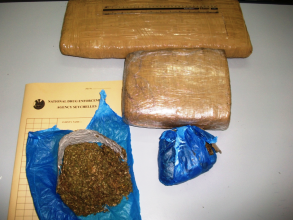 In a series of follow-up operations a number of seizures were made after which the illegal drugs were discovered and the accused, together with one other person, was arrested.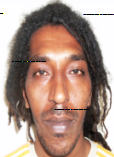 In a separate operation carried out on July 31, 2010, NDEA agents arrested the second accused, 35- year-old Elvis Dugasse from Grand Anse Praslin, who at the time was employed as an excursion officer.
The accused was one of a group of people found engaged in a drugs transaction in the area of Tamatave Estate. He was given chase by the agents and arrested. Drugs, afterwards identified as heroin with a street value of almost R50,000 were seized.
The convictions are significant in that the two accused were engaged in trafficking and distribution of illegal drugs. This ultimately involves those to whom the drugs are sold becoming addicted, and in most cases, creates a dependency that the victims are unable to manage without professional assistance.