Former Minister Mathew Servina passes away-● President Michel sends condolences
18-April-2012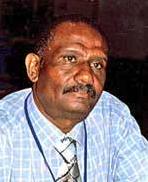 Expressing sorrow upon the death of Mr Servina, President James Michel said in a message they had known each other as colleagues and as ministers in the Second Republic.
"As minister and active member of SPUP-SPPF, Mathew has contributed toward the development of our country and we owe him a debt of gratitude for everything he has done for his country and people," said Mr Michel in the message.
Mr Servina started his political career as a trade unionist and was very active in all labour organisations linked to the SPUP, notably the Transport and General Workers Union and the Government Workers Union.
Mr Servina held several portfolios, notably those of Labour, Health and Welfare; Tourism and Transport and lastly Agriculture. He stepped down in 1982.
President Michel's message said that though they later differed on the way they saw things, this has not diminished the respect he always had for Mr Servina.
"And this has also not diminished the significant contribution he made toward our country. Today, we salute the memory of a Seychellois militant and patriot."
"During this time of grief, I express my sincere condolences, as well as the condolences and sympathies of the government and people of Seychelles, to the family of Mathew Servina. And I wish them courage to overcome these trying times," President Michel's message said.
Mr Servina has in recent years been active in promoting human rights. He set up Forum for Progress in 1992 and more recently, the Centre for Rights and Development (Cefrad).
Mr Servina leaves behind his wife, Violet, son Paul and daughter Jacqueline and two adoptive children -- Lys and Jean.