New award to spur children's interest in heritage research
19-April-2012
Sponsored by director of Elite Club Jerry Morin, the award was launched in a ceremony on Tuesday, coinciding with this year's Heritage Day celebrated yesterday.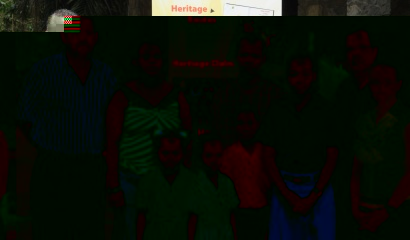 The ceremony, held at La Bastille, was attended by the chief executive of the Seychelles Heritage Foundation (SHF) Patrick Nanty, general manager of Elite Club Dereck Savy, SHF board and staff members, Heritage Week committee members, teachers, students and guests.
Senior project officer of SHF Meggy Jacques said the award, which will now be an annual event, will be eligible to all members of heritage clubs in state and private schools in Seychelles.
The SHF says the award seeks to "encourage and enable tomorrow's decision makers to participate in heritage conservation and to respond to continuing threats facing our heritage and cultivate a sense of appreciation and respect for our cultural and natural heritage."
The theme chosen for the 2012-2013 award is: Working hard to preserve our heritage (Travay dir pour prezerv nou leritaz) and proposed topics include slavery in Seychelles, traditional fishing and Romance, to name a few.
The main aims according to the Foundation are to develop an appreciation of Seychelles' cultural heritage legacy in schools, to improve understanding of our heritage through research and other projects, actively involve schools and the community in aspects of cultural heritage, preservation, conservation and promotion and to help in the preservation of Seychelles' heritage sites.
Mr Savy said Elite Club is happy to be a part of the award because as a destination management company, "we want to offer a different type of tourism which promotes different values that Seychelles has to offer and this includes promoting and enhancing our cultural heritage".
Mr Savy said he believes the award is a good initiative and that it will encourage children to delve deeper into our culture and perhaps learn new things so that in future Seychelles may have more than three local heritage sites.
Before the end of the ceremony, Mr Nanty officially re-launched the Seychelles Heritage website – www.seychellesheritage.sc – so that the public can learn more about any cultural heritage projects undertaken by the organisation or simply get information on ongoing work by the SHF.